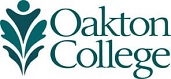 Careers in Air Conditioning, Heating, and Refrigeration Technology
Illinois Career Information System
Place the cursor on Education. Select Program of Study by Title. Click on the title of the major in which you are interested. Be sure to look at the list of related occupations. Select Occupations under Related Information. Click on any of the job titles for tons of information.
Air Conditioning Contractors of America
Click on About, then type the word "career" in Search.
Air-Conditioning and Refrigeration Institute
Click on Resources.
American Society of Heating, Refrigerating and Air-Conditioning Engineers
Under Memberships & Conferences, click on Student Zone.
Association of Energy Engineers
HVAC Excellence
This site addresses Assessments, Certifications, Accreditation, and Credentialing.
International Facility Management Association
Under Professional Development, click on Career Center, then on Essentials of Facility Management.
MEPatWORK
Click on Resources.
Refrigeration Service Engineers Society
You might also benefit from looking at the sites under Facilities Management and Engineering.
Find out more about studying Air Conditioning, Heating, and Refrigeration Technology at Oakton.