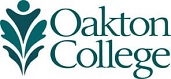 Researching Careers
Investigating the world of work is a crucial step as you begin to decide on a career. You need to explore career areas of interest for a number of reasons:
First, unless you are already an expert in the career area, you do not know enough to make an educated decision.
Second, you cannot decide to pursue a career that you don't know exists.  
Third, by researching areas of interest, you can find which occupations match your interests, values, skills, and personality.  You also can learn if the career area is simply a "bad fit."
Our career counselors will be glad to help you locate and use resources to learn about careers. As you begin your search, you should be aware of all the ways you can obtain career information.
The following are links to career software that is leased by the Career and Transfer Center.  When you access these sites from a on-campus computer the login screen is bypassed.  These links will not work without a password on off-campus computers.
Career Information System has information on more than 500 occupations.  It is unique because the salary and outlook information is usually specific to Illinois.  You can view a list of the occupations in the database in alphabetical order or by career clusters.  Career Information System also provides information on majors including an overview, program admission, typical coursework, and a searchable data base of which schools offer specific majors and programs.
SIGI 3 describes hundreds of occupations by answering 27 specific questions about each one.  Questions cover work description, preparation, income, personal satisfactions, and much more.  One really nice feature enables you to view alternative title names if the job title you are looking for is not on the list.  You can also develop a list of occupational titles by searching for occupations by major.
Chronicle Career Library of Occupational Briefs
Chronicle Occupational Briefs present information on more than 2,000 occupational titles, including 650 comprehensive occupational descriptions.
Vocational Biographies provides access to 1,001 career biographies.
What Can I Do With This Major?
This website helps you connect majors with careers.  Learn about typical career areas and the types of employers that hire people with each major, as well as strategies to make you a more marketable candidate.  Continue you research on majors and careers through the websites provided.
It is very important that you connect to this resource through the link on this page.  If you bookmark the page or type in the address directly you will be redirected to an information page.
Glassdoor Resource for Oakton Community College
Access to salary information, candidate interview experiences, company ratings
Buzzfile an interactive business database allowing compiling of lists so job seekers can identify and target businesses which match their career goals.  

My Next Move
My Next Move is created for the U.S. Department of Labor, Employment & Training Administration, by the National Center for O*NET Development.
Occupational Outlook Handbook (OOH)
This Oakton Library guide includes links to articles, books and websites that help with career research, job search skills and practice tests for the ACT, SAT, GED and other professional licensing exams.
Ferguson's Career Guidance CenterFergusons includes career and industry profiles as well as career and job search advice.
If you are off campus, students will need to use their "myOakton" login