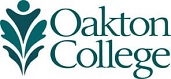 Careers in Political Science
What Can I Do With This Major? - Political Science
Illinois Career Information System
Place the cursor on Education. Select Program of Study by Title. Click on the title of the major in which you are interested. Be sure to look at the list of related occupations. Select Occupations under Related Information. Click on any of the job titles for tons of information.
American Political Science Association
Under Careers, click on Careers in Political Science.
American Association of Political Consultants
Association membership consists of political consultants, media consultants, pollsters, campaign managers, corporate public affairs officers, professors, fund-raisers, lobbyists, congressional staffers and vendors and is open to everyone associated with politics from the local level to the White House.
Association of Government Relations Professionals
Under About Gov't Relations, click on What is Government Relations?
Association for Public Policy Analysis & Management
Click on Careers & Education.
"Policy analysts:Shaping society through research and problem-solving"
An article from Career Outlook.
Find out more about studying Political Science at Oakton.