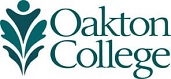 Faculty and Staff
It can be difficult to know how to respond to a student who shows signs of emotional distress. Every situation is different; the length of time you have known the student, the amount and type of distress the student exhibits, and your own comfort level are just a few of the variables.
Don't promise confidentiality. Depending on the circumstances, it may be necessary to contact someone.
If the student needs immediate help, access the crisis guidelines on myOakton.
Be available, open, and respectful when students report distress.
Remember that your goal is to get the student to a counselor who is trained to handle the situation.
When to refer students to counseling

When they are experiencing a significant problem or crisis unrelated to their education — one you don't feel equipped to deal with.
When moderate problems persist or become worse, particularly when the student does not appear to be receptive to advice or support.
When numerous instances suggest an unwillingness to accept responsibility, and normal disciplinary measures or interventions are ineffective.
How to refer resistant students for counseling
Get to know your students and build trust. If a student tends to withdraw during serious discussions, build trust through frequent, informal contacts that are less intense.
Try to explore why they are resistant to counseling. Explain how counseling can be used for growth and that these services are meant for all Oakton students — because everyone goes through some difficult times in college.
Don't force the idea of counseling prematurely. This may jeopardize your relationship with students and possibly increase resistance.
Des Plaines campus
Room 2270
847.635.1744
Monday - Friday
8:15 a.m. - 5 p.m*
Skokie campus
Room A100
847.635.1744
Monday - Friday
8:15 a.m. - 5 p.m*
*The College is closed Friday through Sunday from late May to mid-August.