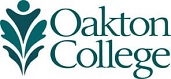 Parents and Family
Parents of college students can often dismiss their complaints and worries. But college — especially the first year — is a time of significant change and stress for students. Problems and struggles are almost inevitable.
How to help
Every situation is different, but here are some general guidelines for helping. Try to . . .
Listen and ask questions. Avoid unsolicited answers.
Acknowledge your student's feelings — and share your own.
Offer advice, but don't make demands.
Help your student understand the consequences of their behavior.
Be supportive and respectful.
Stay engaged. Remain calm and be open to what your student is sharing.
Making an appointment
Counseling Services prefers that students schedule their own appointments. Students know their own schedules, and are more likely to commit themselves to counseling if they initiate the process. Parents can be most helpful by encouraging the student to take the first step.
Tips for referring a student to counseling
Speak directly and privately to the student about your concerns. People in distress are almost always receptive to genuine concern.
Use examples (falling grades, drinking too much, crying a lot, withdrawing from friends, statements about suicide). This makes it more difficult for the student to deny the problem, and shows that you care enough to notice.
Remember: except in an emergency, getting counseling is the student's decision. If counseling is refused, it's best not to push.
Don't try to deceive or trick the student into counseling. This will only diminish trust in you and the counseling process.
If the student has negative preconceptions about counseling, explain that counseling is free, voluntary, and confidential — and that it can be terminated at any time.
Remind the student that if things don't work out with one counselor, changing to a different counselor is an acceptable option.
Frame the decision to seek counseling as a mature one.
Client confidentiality and the student
Counseling can involve the disclosure of sensitive personal information, and confidentiality is essential. Counseling Services adheres to State laws governing confidentiality and to the mandates of professional licensing boards. Information a student shares with a counselor will not be disclosed to any outside person or agency without the student's written permission. The only exceptions are those required by law.
The office will not even disclose whether or not a particular student has used counseling services. However, if you are worried about your student, you are welcome to contact Oakton's Counseling Services and share your concerns.
Des Plaines campus
Room 2270
847.635.1744
Monday - Friday
8:15 a.m. - 5 p.m*
Skokie campus
Room A100
847.635.1744
Monday - Friday
8:15 a.m. - 5 p.m*
*The College is closed Friday through Sunday from late May to mid-August.