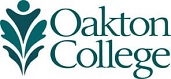 Friends and Classmates
If a friend or classmate shows signs of emotional distress or crisis, let them know that counseling services are available at Oakton. Every situation is different, and may require a different response, but here are a few things to keep  in mind.
When to suggest counseling
When they present a problem or make a request that is beyond your ability to help.
When they seem to be under a lot of stress or exhibit emotional problems.
When you have tried to be helpful and there appears to be no improvement.
How to suggest counseling
Bring it up. Explain that counseling is free and confidential. 
Show them this Web page - or send them a link.
When in doubt, contact Counseling Services and speak with a counselor.
Des Plaines campus
Room 2270
847.635.1744
Monday - Friday
8:15 a.m. - 5 p.m*
Skokie campus
Room A100
847.635.1744
Monday - Friday
8:15 a.m. - 5 p.m*
*The College is closed Friday through Sunday from late May to mid-August.