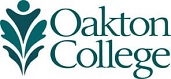 Crisis Services
If you or someone you know has attempted suicide and needs immediate medical attention, or a suicide is imminent, call 911 immediately.

Counseling Services provides crisis services to currently enrolled Oakton students. If possible, call in advance to schedule a same-day counseling appointment. If you are not in immediate crisis, you may stop in or call for a routine counseling appointment. 
During regular operating hours, counselors are available to respond to crises and unexpected events that impact students. To connect with a counselor during a crisis, contact the Wellness Center at either campus 847.635. 1885 or stop by the Wellness Center, Room 1200, Des Plaines or Room A175 Skokie.
Examples of urgent crises may include:

thoughts of hurting yourself or others
not eating for several days (for reasons not related to a physical illness)
being a recent victim of physical or sexual assault
After-hours Crisis
Oakton does not provide after-hours crisis intervention. Students on campus who need crisis support when Counseling Services is closed should contact Public Safety at:
Des Plaines, Room 1170
847.635.1880 Non-emergency
847.635.1888 Emergency

Skokie, Room C100
847.635.1422 Non-emergency
847.635.1888 Emergency
Also see: Helping Someone in Crisis
Additional Resources
Emergency/Crisis Numbers
Emergency 911
Oakton Public Safety Emergency (both campuses)
847.635.1888
Des Plaines Police (non-emergency)
847.391.5400
Skokie Police (non-emergency)
847.982.5900
Rape and Sexual Assault
Find additional support services for victims of rape and sexual assault at www.rapevictimadvocates.org.
Rape Victim Advocates 312.443.9603
Rape Crisis Hotline 888.293.2080
Hotlines

National Suicide Prevention Lifeline
800.273.TALK
Rape, Abuse, Incest National Network
800.656.4673
Adult Abuse
800.992.6978
National Domestic Violence
800.799.SAFE
Alcohol and Drug Abuse Action Helpline
800.662.4357

Des Plaines campus
Room 2270
847.635.1744
Monday - Friday
8:15 a.m. - 5 p.m*
Skokie campus
Room A100
847.635.1744
Monday - Friday
8:15 a.m. - 5 p.m*
*The College is closed Friday through Sunday from late May to mid-August.