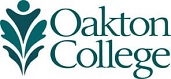 Programming and Outreach
Counseling Services strongly emphasizes mental health education, awareness and prevention. To support this emphasis, counselors provide programming open to the entire campus and to specific groups upon request.
Programming for the campus includes:
Depression awareness and screenings
Healthy relationships awareness and screenings
Test anxiety workshops
Smoking and marijuana awareness and cessation
Film screenings and discussions
Each semester also has a specific focus for which a series of events may be offered. A recent example is the theme of mindfulness, with activities including:
guided medication groups
forest bathing in the forest preserve
stress-free zones during midterms and finals.
Upon request, counselors will design and provide outreach or programming to specific campus groups. 
Programming requests includes:
stress management
coping with loss, death and bereavement
procrastination
sexual assault awareness
healthy eating
helping friends in distress
To make a request for programming or outreach, call 847.635.1885 or stop by the Wellness Center, Room 1200, Des Plaines.
Des Plaines campus
Room 2270
847.635.1744
Monday - Friday
8:15 a.m. - 5 p.m*
Skokie campus
Room A100
847.635.1744
Monday - Friday
8:15 a.m. - 5 p.m*
*The College is closed Friday through Sunday from late May to mid-August.