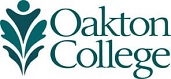 Tutoring Services
Everybody needs help once in a while! Free tutoring is available to all Oakton students.
If you need a tutor you can:
drop into the Learning Center
schedule an appointment
visit a lab
Meet with a learning specialist if you are unsure about what you need.
Get the most out of tutoring!
Come prepared! Bring your textbook, assignments and notes. Ask questions.