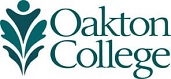 Learning Center
The Learning Center provides tailored academic support services that foster success for all learners in a welcoming, professional environment that emphasizes achievement amongst a diverse community. The Learning Center has supplemented tutoring with professional-level support and offers a variety of educational support services, including tutoring, study strategies and techniques, and co-curricular programs that enhance classroom learning.
Online Writing Appointments
One-on-One Writing Appointments have moved Online! Our writing tutors are available to help get you started on your assignment, identify what's effective in your draft, or help you refine your mechanics.
To get started, please email the LearningCenter@oakton.edu with the following information. Be sure your uploaded draft is an editable file type.
Name (first and last)
Oakton i.d.
Phone number where an LC Staff member can call you
Subject and course number (e.g., EGL 101)
Professor's last name
Attach a draft of your assignment, along with all related documents (assignment instructions, grading rubric, sample essay). Be sure your uploaded draft is an editable file type (e.g. .docx, .xlsx, .pptx, .rtf)
Academic Success and Beyond Series
The Learning Center and TRIO collaborated to create Academic Success and Beyond (AS&B) workshop series providing students co-curricular support directed at helping them be successful in college.
To attend the workshop via Google Meet, please click on the title of the presentation during the day and time it is scheduled.
Date: Tuesday, April 7
Time: 2:00 - 3:00 p.m.
Title: Strategies For Getting The Most Out of a Flexible Learning Environment Class
Welcome to the Flexible Learning Environment! Takeaways - strategies for creating academic goals, best practices for learning, and developing strategies for academic success.
Date: Tuesday, April 14
Time: 2:00 – 3:00 p.m.
Title: Stress Management and Self-Care
Explore healthy options for managing stress and practicing health and wellness strategies. Takeaways - identifying support systems, navigating resources and realistic self- appraisal.
Date: Tuesday, April 28
Time: 2:00 p.m. - 3:00 p.m.
Title: Test-Taking Strategies
Learn how to cycle through the test and establish an effective routine that keeps you calm and collected during exams. Takeaways - overcoming challenges, mitigating risk and adjusting approach.
To learn more about these events, please contact Kristine Panaopio at kpanopio@oakton.edu or Giacomo Cirrincione at gcirrinc@oakton.edu. Hope to see you there! Let's work together as a community of learners to support student success!
Spring Tutoring
January 27 - May 15