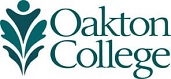 Learning Center
The Learning Center provides tailored academic support services that foster success for all learners in a welcoming, professional environment that emphasizes achievement amongst a diverse community. The Learning Center has supplemented tutoring with professional-level support and offers a variety of educational support services, including tutoring, study strategies and techniques, and co-curricular programs that enhance classroom learning.
Remote Services Information
In an effort to provide engagement and support to students while the college operates remotely due to physical campus closings as a result of the COVID-19 Pandemic, the Learning Center has outlined the following services. Please review and consider these resources as Oakton collectively works to ensure student success under these unprecedented circumstances.
Questions about these resources can be emailed to LearningCenter@oakton.edu.
Table of Contents
One-on-One Writing Appointments have moved Online! Our writing tutors are available to help get you started on your assignment, identify what's effective in your draft, or help you refine your mechanics. To get started, please use the Online Writing Appointment Form.
The Learning Center is here to support you from wherever you are! Many of our Tutoring services are now available remotely. Remote Tutoring is now available via Zoom App for Accounting, Anatomy & Physiology, Biology, Chemistry, Mathematics, and Physics courses offered at the college. Please see below for details.
To get started, complete the following steps.
Step 1: Select the Remote Tutoring Schedule link.
Step 2: Find the Subject and Tutor you would like to meet with, then click on their name. All times are in Central Standard Time, and all tutoring sessions can only be joined during the day/time they are scheduled.
Step 3: Join a Zoom meeting
Here are a few reminders:
The Zoom app will launch automatically to join the meeting.
You will be first placed into a virtual waiting room. If you are in the waiting room for longer than 15 minutes, please try another tutor.
Pay special attention to the days and times each tutor is working. You will not be able to join a tutoring session before the session begins, after it ends, or on a day that it is not scheduled.
If you are having issues with the link, please email LearningCenter@oakton.edu for help.
The Learning Center and TRIO collaborated to create Academic Success and Beyond (AS&B) workshop series providing students co-curricular support directed at helping them be successful in college.
To attend the workshop via Google Meet, please click on the title of the presentation during the day and time it is scheduled.
Date: Tuesday, April 14
Time: 2 – 3 p.m.
Title: Stress Management and Self-Care
Explore healthy options for managing stress and practicing health and wellness strategies. Takeaways - identifying support systems, navigating resources and realistic self- appraisal.
Date: Tuesday, April 28
Time: 2 - 3 p.m.
Title: Test-Taking Strategies
Learn how to cycle through the test and establish an effective routine that keeps you calm and collected during exams. Takeaways - overcoming challenges, mitigating risk and adjusting approach.
To learn more about these events, please contact Kristine Panopio at kpanopio@oakton.edu or Giacomo Cirrincione at gcirrinc@oakton.edu. Hope to see you there! Let's work together as a community of learners to support student success!