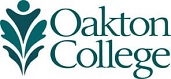 Research Paper Tips
Tips on Writing a Research Paper
Select a topic.
Narrow your topic to a workable thesis.
Go to the library and schedule a Research Paper Consultation for help in finding resources.
Prepare a working bibliography or source cards. Ask your instructor if he or she prefers the Modern Language Association (MLA) or the American Psychological Association (APA) style.
APA - American Psychological Association
MLA - See MLA Style, then Frequently Asked Questions
MLA - Capital Community College
MLA and APA - University of Wisconsin
Prepare a working outline
Begin reading and taking notes
Write a final outline and a clearly defined thesis
Write the first draft on the computer with footnotes, endnotes, or in-text documentation
Revise paper and proofread carefully several times. Type copy and proofread at intervals as you did previously.
Arrange source cards in alphabetical order and complete the Works Cited/Works Consulted (MLA) or references (APA) page(s).
Other Sources: