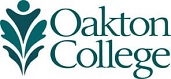 Records & Transcripts
As a student or former student at Oakton, you have certain rights and responsibilities regarding your college records. 
You can obtain a copy of your transcript through the Enrollment Center by submitting a request online.
You can view your grades, register for class, and much more at myOakton. To protect your confidentiality, access to student records is confidential. 
Have questions? Check our FAQs, or contact us. We're always happy to help.