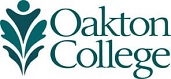 Degree Completion
Graduation Petition
Students must complete the online petition for graduation to receive a diploma and officially complete your degree and/or certificate. The petition should be submitted the semester/session prior to the term the student expects to complete all academic work for the degree or certificate, and is a free service. See the academic calendar for exact dates.
Login to your myOakton account to complete the online Petition to Graduate.
Select: Register/Pay/Grades tab
Select: Student Services from the menu
Select: Student Records from the Student and Financial Aid menu.
Select: Apply for Graduation
You can graduate at the end of any term you've completed a degree or certificate.
Commencement Ceremony
Oakton hosts a commencement ceremony for graduates at the end of the spring semester in May. Read through preparing to graduate for more details and check out the requirements for participating in commencement. There is no charge to attend the commencement ceremony and students are not required to participate in the commencement ceremony to receive a degree or certificate.
Degree Requirements
If graduation requirements change while students are enrolled in degree programs, they may elect to meet the new requirements or be held to those in effect when they first enrolled. Students who leave the College for two consecutive semesters (excluding summer sessions) must meet the requirements specified in the catalog at the time they re-enroll, or they may choose to meet new requirements that develop as they complete their degrees.
Students may elect to meet certificate graduation requirements in effect at any time during their consecutive enrollment at the College.
Only courses numbered 100 and above may be applied to degrees or certificates.