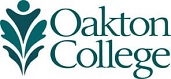 Forgiveness Policy
Students may petition in writing to the Enrollment Center to have F or FR grades removed from use in calculating the cumulative grade point average (GPA) under one of the following circumstances:
The student has earned 15 hours or fewer of F or FR grades and in subsequent terms has earned 15 consecutive hours with no grades of D, F, or FR. Courses must be 100-level or above.
- or -
The student has earned more than 15 hours of F or FR, and has earned in subsequent terms a consecutive number of credit hours, with no grades of D, F, or FR, equal to the number of hours of F or FR. Courses must be 100-level or above.
Credits earned at other colleges or universities cannot be applied to expunge F grades. When F or FR grades are assigned because of academic dishonesty, the Forgiveness Policy will not apply to the F or FR assigned grades.
The Forgiveness Policy cannot be invoked before the necessary credits are earned. A student may have the forgiveness policy applied only once, but can have multiple F grades expunged.
When the Forgiveness Policy is applied, a student's cumulative grade point average will be recalculated with the F grade expunged from the calculation. If this new GPA is 2.0 or above and the student has met all other degree requirements, the student will be eligible for graduation. An indicator of FZ will be placed on the official transcript indicating that an F grade has been forgiven.