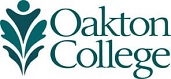 Grade Policy
Grades
A - Excellent
B - Good
C - Satisfactory
D - Minimal Passing
F - Failure
FR - Failure (developmental classes only)
P - Succesful completion (developmental classes only)
T - Succesful completsion (developmental classes only; not used after August 1984)
Indicators
FZ - Forgiveness (an "F" grade forgiven for satisfactory performance; no penalty)
I - Incomplete (by student request and faculty agreement)
IP - Course in Progress
IR - Incomplete (developmental classes only)
N - Nonattendance (reported by instructor at midterm)
O - Withdrawal (withdrawal from after midterm to the end of the 10th week of the regular term; not used after August 1996)
Q - No grade submitted by instructor
R - Repeat (not used after August 1984)
V - Audit
W - Withdrawal (student initiated: withdrawal from the beginning of the 5th week of the regular terms up to midterm; administrator initiated: withdrawal before or after midterm with administrative approval in special circumstances)
X - Course still in progress (not used after August 1984)
Z - Forgiveness (internal only: an F grade forgiven for satisfactory performance; no penalty)
When a course taken for the first time in fall 1990 or subsequent terms is repeated later, the grade in all course attempts will be on the transcript. The highest grade will be included in the Oakton GPA calculation. Contact the Enrollment Center for more information.
Auditing a Class
A student who wishes to audit a course will be required to pay full tuition and fees, as well as an audit fee, and will receive an indicator of V for the course. The faculty member may elect to limit the extent of evaluation made available to the audit student.
Students wishing to change from "credit" to "audit" status must submit a written request to the Enrollment Center within the first four weeks of the semester (pro-rated for classes of less than 16 weeks in length).
Once students have changed to audit status, they cannot return to credit status later in that semester in that course. To receive credit for a class which has been audited, a student must repeat the course for credit.
A student auditing a course will not be considered enrolled in that course for purposes of financial aid, standards of academic progress, or athletic eligibility.
Grade Posting
Final grades are available online, through the myOakton portal, five to seven working days after the end of the semester. You can request a printed grade report by submitting a written request to the Enrollment Center.