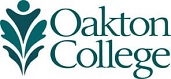 Transcript Request
Transcript Ordering
An official transcript of a student's academic record at Oakton Community is available only through the Enrollment Center upon written request of the student. All restrictive holds on a student's record must be cleared before a transcript is released.
Options for requesting your transcript:
Order Online
Click on the image below and follow the order form for fast, easy and secure online ordering. A transcript fee of $10 per transcript is required. You will need a valid major credit card to order transcripts online.
Check the status of your transcript order.
Order by Mail
Complete a transcript request form and mail to the Enrollment Center. Your request must include your Social Security number, the name under which the transcript is listed, name and mailing address of where the transcript is to be sent, student signature, and the $10 transcript fee. Transcripts will not be mailed unless payment is included.
Send request with check payable to Oakton Community College to:
Oakton Community College
Enrollment Center
1600 E. Golf Road
Des Plaines, IL 60016
Allow approximately five working days to receive transcripts. Students who attended from 1969 through Fall 1988 and have not attended since may take up to 10 business days for processing.
To have a college transcript evaluated
Complete and submit a Request for Evaluation of Credits form. You must also have an official transcript from that college sent to the Enrollment Center. Once the Request for Evaluation and the official transcript have been received, the evaluation will be completed in 6–8 weeks. Written notification will be sent to you once the evaluation has been completed.