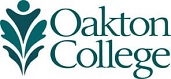 Current Students
On-Campus Classes
Students who are currently enrolled in an on-campus class who have made arrangements to take an exam in the Testing Center, must confirm with the instructor:
the campus at which the test has been left for the student (Skokie or Des Plaines)
when the test will be available
deadline to complete the test
The instructor will leave instructions for the exam, including the amount of time that is allowed and the last date the test may be taken. Students with a documented accommodation, must provide that paperwork to the instructor and the instructor will provide the Testing Center with the appropriate information. For more information, contact the Access & Disability Resource Center at 847.635.1759 or accessdisability@oakton.edu.
Online Classes
An online instructor may require students to complete exams in the Testing Center. The instructor will supply the Testing Center with test specifics including the dates the exam may be taken. Students who require an adjustment to the test requirements (take early or late, for example) must confirm with the instructor that the Testing Center has been notified. Detailed information about taking tests for Online Classes can be found at https://www.oakton.edu/academics/distance_online_learning/testing/index.php.
Constitution
For programs that require it, Oakton students can make an appointment at either Testing Center location to take the Constitution test. Call the Skokie (847-635-1446) or Des Plaines Testing Center (847-635-1939) directly to make an appointment.
Proficiency Exams
MAT 102
Students who pass the MAT 102 Proficiency Test will earn two credit hours for the Mathematics for Allied Health course. Candidates must score 90 percent on the test to receive credit. Students who score 75 percent are eligible for a retake. They must be proficient in calculating medication doses using metric measures. Students who do not pass the test must take the MAT 102 course. The fee for the test is $20.
The prerequisite for the course or the test is placement in MAT 110 on Oakton's math placement test or successful completion of MAT 070.
Students can arrange to take the test at the Testing Center at the Des Plaines campus.
The test is administered on a computer.
There are 26 questions.
The time limit is two (2) hours.
Books and notes are not allowed.
A simple calculator and scratch paper will be provided by the Testing Center.
Prepare by reading the MAT 102 study guide. (pdf).
HIT 104
Students may take a proficiency exam to place out of HIT 104 - Medical Terminology.
MAT 102 & HIT 104 Proficiency Tests are given at the Des Plaines campus Testing Center only.