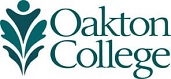 Board of Trustees
Martha Burns, Chair
Marie Lynn Toussaint, Vice Chair
Paul Kotowski, Secretary
Gail Bush
Benjamin Salzberg
William Stafford
Wendy B. Yanow
Akash Patel, Student Trustee

Contact
847.635.1600
Fax: 847.635.1992
Email: trustees@oakton.edu
---
Martha Burns, Chair
Evanston resident Martha Burns was elected to a six-year term on the Oakton Board of Trustees in 2017.
Burns has been a civic leader in Evanston's educational organizations, nonprofits, public initiatives and political campaigns for two decades. Her many years of experience in public education spans leadership roles from individual PTAs (Orrington School PTA president) and the PTA Council (president of PTA Council for two years) to 12 years on the Evanston Township High School District 202 Board of Education, where she served two years as president and two years as vice president. Burns worked in social services at Community Economic Development Association (CEDA)/Evanston for more than 15 years.
Burns holds a B.A. in English from Loyola University of Chicago and an associate degree from Truman College. She is a current Executive member of the Organization for Positive Action and Leadership (OPAL) whose mission is to encourage individuals to run for public office and also to monitor governing bodies to ensure that all policies are reviewed through an equity lens before adoption. In addition, she is a member of the local chapter of the NAACP and serves on the Education Committee.
Marie Lynn Toussaint, Vice Chair
A resident of Evanston, Marie Lynn Toussaint began a six-year term as Oakton trustee in 2019. She has been a criminal defense attorney for more than two decades. As such, she has litigated and negotiated vigorously and passionately in the best interest of her clients. Her client's and her community's interests also include protecting and improving Oakton as a provider of affordable secondary education programs that can increase employability, reduce the cycle of poverty, reduce crime and recidivism, and create positive role models. She brings to the Board of Trustees extensive experience with diverse groups of individuals, ranging from young adults and their families to police officers, doctors, judges, and court personnel.

Toussaint earned a bachelor of arts at the University of Illinois-Chicago; a paralegal certificate at Roosevelt University; and a juris doctorate at John Marshall Law School. She is an active member of the Illinois Association of Criminal Defense Lawyers, a member and co-founder of Haitian American Lawyers Association, and president of the Haitian Congress to Fortify Haiti.
Paul Kotowski, Secretary
Niles resident Paul Kotowski was elected to the Oakton Board of Trustees in 2017 and is serving a six-year term.
Kotowski, who grew up in Skokie, attended Oakton from 1992 to 1994 before earning an accounting degree from Loyola University and then a law degree from DePaul University.
Kotowski practices law and is of counsel for Injury Lawyers of Illinois, a law firm which represents victims of wrongful death and catastrophic injuries.
Gail Bush
Evanston resident Gail Bush started her six-year term as Oakton trustee in 2019. She brings to the board a long and distinguished career in educational leadership and instruction as a professor, director, and a librarian in college, school, and corporate environments. She is an author and editor, contributing to works as diverse as educational theory and practice, library management, and most recently a poetry anthology (2013). She contributes her leadership to several additional boards and professional committees and has a continuing and dynamic history of civic and community engagement.
Bush earned a Ph.D. in educational psychology from Loyola University Chicago and both an M.S. in library science and a B.A. in anthropology from the University of Illinois at Urbana-Champaign. She served as faculty at Maine Township District 207 for 10 years, and she is a professor emeritus in reading and language and was the director of both the Center for Teaching through Children's Books and director of the School Library Program at National-Louis University, and director of the School Library Program at Dominican University.
Benjamin Salzberg
Reelected to the Board of Trustees in April 2021, Benjamin Salzberg is serving a second six-year term.
Salzberg's professional expertise involves increasing the efficiency of company operations to achieve increased economic gains. Presently, he is the senior partner of Process through Design, a company that improves the overall efficiencies of businesses.
A lifelong resident of Northbrook, he began his education at Oakton and earned an associate degree in engineering from the College. Salzberg has a bachelor's degree in engineering from the University of Illinois, a master of business administration degree from Illinois Institute of Technology, and a master's degree in education from National Louis University. He is a state-certified teacher and is licensed by the Illinois State Board of Education.
Mr. Salzberg is also a member of Shriners International, an international fraternity that supports Shriners Hospitals for Children®.
William Stafford
William Stafford was appointed to the Board of Trustees in November 2007 to fill a vacancy. Most recently, he was re-elected in April 2021 to serve a six-year term.
Stafford has been retired since June 2016. Currently, he is active serving on finance-related committees for both the Evanston YMCA and YWCA. He also serves as a commissioner on the Northwest Water Commission. Stafford continues to evaluate government budgets for the national Government Finance Officers Association's Budget Awards Program.
Prior to retiring he worked as the chief financial officer for Evanston Township District 202 for more than 10 years and as chief financial officer for the City of Evanston for more than 10 years.
Stafford received a master's degree from the University of Michigan's Ford School for Public Policy, a bachelor's degree from Wittenberg University, and a certificate of professional accounting from the Kellogg Graduate School of Management at Northwestern University.
He and his wife Ingrid enjoy visiting their grandchildren on the East Coast and West Coast.
Wendy B. Yanow
Evanston resident Wendy B. Yanow started her six-year term as Oakton trustee in 2019. As an adult educator, she is a long-time adjunct faculty member, advisor, curriculum and program designer, and consultant who has trained faculty in teaching adult learners and assessing experiential learning. Currently adjunct in the Master of Arts in Educating Adults graduate program at DePaul University School of Professional and Continuing Studies, Yanow has also taught adult learners pursuing a high school diploma at the Howard Area Community Center and Dorothy Stang Popular High School in Chicago. She has facilitated community workshops on race, whiteness and privilege and has published about teaching race.
Yanow earned both a master's degree and a doctorate in adult education from National Louis University and a bachelor's degree in liberal arts with a major in music from the University of Illinois at Chicago. As a dual-credit high school student in Chicago, she began her college education at the Wilbur Wright, City Colleges of Chicago.
Akash Patel, Student Trustee
Akash Patel was born and raised in Skokie, Illinois. He graduated from Niles North High School in 2009. He was part of Bridges, a post high school transition program offered by Niles North for students between 18 to 21 years of age who need a more community-based curriculum.
Upon enrolling at Oakton, Patel joined the Student Government Association where he has served as a senator and vice president. He was elected as the 2021-22 Student Trustee in April 2021.He is also a student representative on Oakton's Strategic Planning and Resource Committee, and the Oakton Academic Policies and Procedures Committee.
Patel worked as a U.S. congressional intern serving in the offices of Representative Jan Schakowsky in 2014 and Representative Bob Dold, Jr. in 2016. Since 2011, Patel has been a radio talk show host for CRIS Radio at the Chicago Lighthouse for the Blind where he interviews elected officials and candidates.
After graduating with his associate degree in 2021, Patel will continue to take classes to gain knowledge and in the process help make Oakton a noble example statewide.