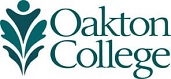 Board of Trustees
Benjamin Salzberg, Chair
Martha Burns, Vice Chair
Paul Kotowski, Secretary
Gail Bush
William Stafford
Marie Lynn Toussaint
Wendy B. Yanow
Adisa Ozegovic, Student Trustee
Contact
847.635.1600
Fax: 847.635.1992
Email
---
Benjamin Salzberg, Chair
Elected to the Board of Trustees in April 2015, Benjamin Salzberg is serving a six-year term.
Salzberg's professional expertise involves increasing the efficiency of company operations to achieve increased economic gains. Presently, he is the senior partner of Process Through Design, a company that improves the overall efficiencies of businesses.
A lifelong resident of Northbrook, he began his education at Oakton and earned an associate's degree in engineering from the College. Salzberg has a bachelor's degree in engineering from the University of Illinois, a master of business administration degree from Illinois Institute of Technology, and a master's degree in education from National Louis University. He is a state-certified teacher and is licensed by the Illinois State Board of Education.
Mr. Salzberg is also a member of Shriners International, an international fraternity that supports Shriners Hospitals for Children®.
Martha Burns, Vice Chair
Evanston resident Martha Burns was elected to a six-year term on the Oakton Board of Trustees in 2017.
Burns has been a civic leader in Evanston's educational organizations, nonprofits, public initiatives and political campaigns for two decades. Her many years of experience in public education spans leadership roles from individual PTAs (Orrington School PTA president) and the PTA Council (president of PTA Council for two years) to 12 years on the Evanston Township High School District 202 Board of Education, where she served two years as president and two years as vice president. Burns worked in social services at Community Economic Development Association (CEDA)/Evanston for more than 15 years.
Burns holds a B.A. in English from Loyola University of Chicago and an associate degree from Truman College. She is a current Executive member of the Organization for Positive Action and Leadership (OPAL) whose mission is to encourage individuals to run for public office and also to monitor governing bodies to ensure that all policies are reviewed through an equity lens before adoption. In addition, she is a member of the local chapter of the NAACP and serves on the Education Committee.
Paul Kotowski, Secretary
Niles resident Paul Kotowski was elected to the Oakton Board of Trustees in 2017 and is serving a six-year term.
Kotowski, who grew up in Skokie, attended Oakton from 1992 to 1994 before earning an accounting degree from Loyola University and then a law degree from DePaul University. 

Kotowski practices law and is of counsel for Injury Lawyers of Illinois, a law firm which represents victims of wrongful death and catastrophic injuries.
Gail Bush (bio to come)
William Stafford
William Stafford was appointed to the Board of Trustees in November 2007 to fill a vacancy. Most recently, he was re-elected in April 2015 to serve a six-year term.
Stafford has been retired since June 2016. Currently, he is active serving on finance-related committees for both the Evanston YMCA and YWCA. He also serves as a commissioner on the Northwest Water Commission. Stafford continues to evaluate government budgets for the national Government Finance Officers Association's Budget Awards Program.
Prior to retiring he worked as the chief financial officer for Evanston Township District 202 for more than 10 years and as chief financial officer for the City of Evanston for more than 10 years.
Stafford received a master's degree from the University of Michigan's Ford School for Public Policy, a bachelor's degree from Wittenberg University, and a certificate of professional accounting from the Kellogg Graduate School of Management at Northwestern University.
He and his wife Ingrid enjoy visiting their grandchildren on the East Coast and West Coast.
Marie Lynn Toussaint (bio to come)
Wendy B. Yanow (bio to come)
Adisa Ozegovic, Student Trustee (bio to come)