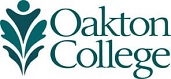 Board of Trustees
Joan W. DiLeonardi, Chair
Benjamin Salzberg, Vice Chair
Martha Burns, Secretary 
Kyle Frank
Paul Kotowski
William Stafford
Ann E. Tennes
John Timperley, Student Trustee
Contact
847.635.1600
Fax: 847.635.1992
Email
---
Joan W. DiLeonardi, Chair
Joan W. DiLeonardi of Des Plaines was appointed to the Board of Trustees to fill a vacancy in 2001. Most recently, she was re-elected in April 2013 to serve a six-year term.
DiLeonardi is the retired executive vice president of Lifelink Bensenville Home Society, a nonprofit charitable health and human service organization. Her experience with large nonprofit organizations includes serving as the executive vice president for Children's Home and Aid Society, a leader in initiating and providing quality services for children, youth, and families in Illinois.
Her professional involvement includes serving on numerous charitable organizations including: the Council on Accreditation of Service to Families and Children; Council on Health and Human Services of the United Church of Christ; City of Chicago's Mayor's Advisory Council on Infant Mortality; and Child Welfare League of American Research Advisory Council.
DiLeonardi earned a Ph.D. from the University of Illinois at Chicago in social work and a bachelor's degree in psychology from DePaul University. She also worked part time at the University of Chicago, the University of Illinois at Chicago, Loyola University Chicago, and the Institute for Clinical Social Work.
Benjamin Salzberg, Vice Chair
Elected to the Board of Trustees in April 2015, Benjamin Salzberg is serving a six-year term.
Salzberg's professional expertise involves increasing the efficiency of company operations to achieve increased economic gains. Presently, he is the senior partner of Process Through Design, a company that improves the overall efficiencies of businesses.
A lifelong resident of Northbrook, he began his education at Oakton and earned an associate's degree in engineering from the College. Salzberg has a bachelor's degree in engineering from the University of Illinois, a master of business administration degree from Illinois Institute of Technology, and a master's degree in education from National Louis University. He is a state-certified teacher and is licensed by the Illinois State Board of Education.
Mr. Salzberg is also a member of Shriners International, an international fraternity that supports Shriners Hospitals for Children®.
Martha Burns, Secretary
Evanston resident Martha Burns was elected to a six-year term on the Oakton Board of Trustees in 2017.
Burns has been a civic leader in Evanston's educational organizations, nonprofits, public initiatives and political campaigns for two decades. Her many years of experience in public education spans leadership roles from individual PTAs (Orrington School PTA president) and the PTA Council (president of PTA Council for two years) to 12 years on the Evanston Township High School District 202 Board of Education, where she served two years as president and two years as vice president. Burns worked in social services at Community Economic Development Association (CEDA)/Evanston for more than 15 years.
Burns holds a B.A. in English from Loyola University of Chicago and an associate degree from Truman College. She is a current Executive member of the Organization for Positive Action and Leadership (OPAL) whose mission is to encourage individuals to run for public office and also to monitor governing bodies to ensure that all policies are reviewed through an equity lens before adoption. In addition, she is a member of the local chapter of the NAACP and serves on the Education Committee.
Kyle Frank
Elected to the Board of Trustees in April 2013 to serve a six-year term, Kyle Frank lives in Skokie and is an attorney with a passion for workforce development in Illinois. A lifelong resident of Oakton's district, Frank's family has called Illinois home for six generations. He earned his bachelor's degree from Northwestern University and his juris doctor from Vanderbilt University.
Paul Kotowski
Niles resident Paul Kotowski was elected to the Oakton Board of Trustees in 2017 and is serving a six-year term.
Kotowski, who grew up in Skokie, attended Oakton from 1992 to 1994 before earning an accounting degree from Loyola University and then a law degree from DePaul University. 

Kotowski practices law and is of counsel for Injury Lawyers of Illinois, a law firm which represents victims of wrongful death and catastrophic injuries.
William Stafford
William Stafford was appointed to the Board of Trustees in November 2007 to fill a vacancy. Most recently, he was re-elected in April 2015 to serve a six-year term.
Professionally, Stafford is the chief financial officer of Evanston Township High School District 202. He also is a member of the Illinois Association of School and Business Officers Association and has served since 2003 as chairman of the National Economic Development and Capital Improvements Committee for the Government Finance Office rs Association. Prior to assuming his position at Evanston Township High School District 202, he was the finance director for the City of Evanston and held several positions within the metropolitan Chicago financial market.
He received a master's degree from the University of Michigan School for Public Policy, a bachelor's degree in political science from Wittenberg University, and a certificate of professional accounting from the Kellogg Graduate School of Management at Northwestern University.
Stafford is actively involved within the Evanston community, where he lives with his wife Ingrid.
Ann E. Tennes
Elected to the Board of Trustees in April 2007, Skokie resident Ann Tennes was most recently re-elected in April 2013 for a six-year term.
The director of marketing and communications for the Village of Skokie, Tennes previously was the assistant executive director of the Solid Waste Agency of Northern Cook County.
Professionally she serves on the boards of Chicago's North Shore Convention and Visitors Bureau, the Centre East Metropolitan Exposition Authority, and the Skokie Festival of Cultures. A former chairman of the Northwest Municipal Conference Local Government Communicators Committee, she also was a board member of the Glenview Chamber of Commerce and the City-County Communications and Marketing Association.
Tennes lived in Park Ridge from 1977 to early 2010. She was appointed to the Park Ridge Zoning Board of Appeals in 1997 and served as chair from 2002 until she and her family relocated to Skokie. She was active in the Lincoln Middle School PTO, Park Ridge, and served as PTO president at Washington School. Tennes also has been involved with the Washington PTO Playmakers fundraising group since 1989.
Originally from Des Plaines, Tennes graduated from Maine West High School. She attended Oakton, where she met her husband Howard, who served as an Oakton Trustee from 2001 to 2003. She received a bachelor's degree in communications from Columbia College and a master's degree in public administration from Roosevelt University.
John Timperley, Student Trustee
John "Jack" Timperley was elected as a student trustee in spring 2018. The Park Ridge resident is a 2017 graduate of Maine South High School.
He is an active member of the Honors Student Organization, Students for Social Justice and the college's DECA club, for which he serves as club president.