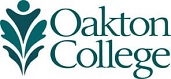 About President Smith
Joianne L. Smith, Ph.D.
Fourth President, Oakton Community College
Joianne L. Smith, Oakton Community College's fourth president, continues the college's strong tradition of student success. During her years at Oakton prior to being selected president, Smith worked tirelessly to increase student engagement and to promote an inclusive and caring environment for teaching and learning. Her "All for One" initiative is intended to move the college forward in terms of key student success metrics with a wildly important goal of improving fall-to-fall new student persistence.
Smith's presidency began on July 1, 2015, following 13 years of service to Oakton as dean of students (2002-2004) and later, vice president for Student Affairs (2005-2015). Her prior experience includes assistant director of University Residence Life at Northwestern University (2001-2002), dean of Brainerd Commons at Middlebury College (1999-2001) and work as a licensed psychologist, a license she still maintains in the state of Illinois.
As vice president for Student Affairs, Smith reorganized the division to create integrated student support services and designed and constructed an enrollment center on both the Des Plaines and Skokie campuses. Smith established the Office of Access, Equity and Diversity and hired the institution's first-ever chief diversity officer. She led the creation of the Office of Student Success, hiring its first director, and was instrumental in Oakton's participation in Achieving the Dream, a national reform network to help community college students succeed with improved skills, better employability, and economic growth for communities and the nation as a whole.
As dean of students, Smith collaborated with faculty to revise the academic integrity and student conduct process in addition to defining distinct roles for academic advising and counseling services.
Throughout her career, Smith has remained active in Student Affairs Professionals in Higher Education (NASPA), the leading association for the advancement, health, and sustainability of the student affairs profession. In 2014, she coordinated the Chief Student Affairs Officer track of the Region IV-East Conference and was regional conference co-chair in 2013. In addition to NASPA, Smith sits on the American Association of Community Colleges' Commission on Diversity, Inclusion and Equity.
In her capacity as vice president for Student Affairs, Smith was chair of the Illinois Skyway Collegiate Conference Board of Control from 2007-2009 after serving as vice chair for two years prior.
President Smith is actively involved in her family's faith community as a member of Temple Beth-El in Northbrook and as a mentor in the Chicago Interfaith Family Network. She serves on the Skokie Hospital Community Advisory Committee and the Presence Holy Family Medical Center Community Leadership Board.
Smith earned both a Ph.D. and master's degree in Counseling Psychology from Virginia Commonwealth University after earning her bachelor's degree from Wittenberg University.
She and her husband, David, reside in Glenview with their children, Noah and Rachel.