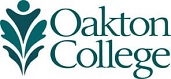 Nutrition, Health, and Safety for the Young Child
I.     Course Prefix/Number: ECE 108
       Course Name: Nutrition, Health, and Safety for the Young Child
       Credits: 3 (3 lecture; 0 lab)
II.    Prerequisite
None
III.   Course (Catalog) Description
Course provides overview of early childhood practices that ensure children's physical and emotional well-being. Content includes basic health, safety and nutritional needs of children and methods to effectively meet these needs in early childhood settings.
IV.   Learning Objectives
At the conclusion of the course, students who satisfactorily complete all work will be able to:
SAFETY
Demonstrate basic knowledge of licensing requirements for childcare settings as they relate to health and safety of children.
Demonstrate the ability to follow essential safety guidelines for the supervision of children as well as the selection, arrangement and maintenance of indoor and playground equipment.
Identify and describe basic first-aid procedures, the proper use of first-aid items, record keeping and communication with the child's parents.
Describe symptoms which might indicate abuse and neglect in physical appearance and behavior of children and demonstrate knowledge of sources for emergency assistance.
Demonstrate a basic understanding of the childcare worker's legal obligations in regards to health nutrition and safety issues.
HEALTH
Identify and describe necessary screening procedures which are used in group home care settings to assess a child's health status.
Describe signs and symptoms of common acute illnesses and clearly describe procedures to be followed when a child becomes ill in group home care settings.
Name chronic conditions that can affect a child's health and describe the care provider's responsibilities in dealing with chronic health problems.
Demonstrate the ability to identify signs and symptoms of common communicable diseases and describe control measures childcare facilities have to use in attempts at reducing the spreading of such diseases.
Provide an environment which supports positive emotional health in young children.
NUTRITION
Identify principal sources and primary functions of nutrients essential for healthy growth and development from infancy up to adolescence.
Describe symptoms and discuss possible causes of common nutritional disorders in growing children and compare these symptoms to physical and behavioral characteristics of a well-nourished child.
Be able to plan and provide wide variety of snacks and meals which best meet nutritional requirements for children at specific developmental levels.
Demonstrate the ability to make food preparation and mealtime a developmentally appropriate learning experience for children in group/home care settings.
Implement nutrition education as an ongoing part of the developmentally appropriate curriculum.
In addition to the objectives listed above, this course also meets the following Illinois Professional Teaching Standards and National Association for the Education of Young Children Teaching Standards.
IPTS Standards
STANDARD 1 – Teaching Diverse Students – The competent teacher understands the diverse characteristics and abilities of each student and how individuals develop and learn within the context of their social, economic, cultural, linguistic, and academic experiences. The teacher uses these experiences to create instructional opportunities that maximize student learning.

Knowledge indicators – The competent teacher:
1A)
understands the spectrum of student diversity (e.g. race and ethnicity, socioeconomic status, special education, gifted, English language learners (ELL), sexual orientation, gender, (gender identity) and the assets that each student brings to leaning across the curriculum;
1C)
understands how teaching and student learning are influenced by development (physical, social and emotional, cognitive, linguistic), past experiences, talents, prior knowledge, economic circumstances and diversity within the community;

STANDARD 2 – Content Area and Pedagogical Knowledge – The competent teacher has an in-depth understanding of content area knowledge that includes central concepts, methods, structures of the disciplines, and content area literacy. The teacher creates meaningful learning experiences for each student based upon interactions among content area and pedagogical knowledge, and evidence-based practice.

Knowledge indicators – The competent teacher:
2A)
understands theories and philosophies of learning and human development as they relate to the range of students in the classroom;
2B)
understands major concepts, assumptions, debates, and principles; processes of inquiry; and theories that are central to the disciplines;
2C)
understands the cognitive processes associated with various kinds of learning (e.g. critical and creative thinking, problem-structuring and problem-solving, invention, memorization, and recall) and ensures attention to these learning processes so that students can master content standards;
2D)
understands the relationship of knowledge within the disciplines to other content areas and to life applications;
2E)
understands how diverse student characteristics and abilities affect processes of inquiry and influence patterns of learning;
2F)
knows how to access the tools and knowledge related to latest findings (e.g. research, practice, methodologies) and technologies in the disciplines.
2G)
understands the theory behind and the process for providing support to promote learning when concepts and skills are first being introduced.
2H)
understands the relationship among language acquisition (first and second, literacy development, and acquisition of academic content and skills.

STANDARD 7 – Assessment – The competent teacher understands and uses appropriate formative and summative assessment for determining student needs, monitoring student progress, measuring student growth, and evaluating student outcomes. The teacher makes decisions driven by data about curricular and instructional effectiveness and adjusts practices to meet the needs of each student.

Knowledge indicators – the competent teacher:
7A)
understands the purposes, characteristics, and limitations of different types of assessments, including standardized assessments, universal screening, curriculum-based assessment, and progress monitoring tools;
7G)
understands how to make data-driven decisions using assessment results to adjust practices to meet the needs of each student.

STANDARD 8 – Collaborative Relationships – The competent teacher builds and maintains collaborative relationships to foster cognitive, linguistic, physical, and social and emotional development. This teacher works as a team member with professional colleagues, students, parents or guardians, and community members.

Knowledge Indicators – The competent teacher:
8A)
understands school as organization with the larger community context;

STANDARD 9 – Professionalism, Leadership, and Advocacy – The competent teacher is an ethical and reflective practitioner who exhibits professionalism; provides leadership in the learning community; and advocates for students, parents or guardians, and the profession.

Knowledge Indicators – The competent teacher:
9A)
evaluates best practices and research-based materials against benchmarks within the disciplines;
9B)
knows laws and rules (e.g. mandatory reporting, sexual misconduct, corporal punishment) as a foundation for the fair and just treatment of all students and their families in the classroom and school;
9C)
understands emergency response procedures as required under the School Safety Drill Act [105 ILCS 128/1], including school safety and crisis intervention protocol, initial response actions (e.g., whether to stay in or evacuate a building), and first response to medical emergencies (e.g., first aid and life-saving techniques);
9F)
understands the roles of an advocate, the process of advocacy, and its place in combating or promoting certain school district practices affecting students;
9H)
understands the importance of modeling appropriate dispositions in the classroom.
NAEYC Standards
STANDARD 1. Promoting Child Development and Learning
Candidates prepared in early childhood degree programs are grounded in a child development knowledge base. They use their understanding of young children's characteristics and needs, and of multiple interacting influences on children's development and learning, to create environments that are healthy, respectful, supportive, and challenging for each child.

Key elements of STANDARD 1
1B)
Knowing and understanding the multiple influences on early development and learning
1C)
Using developmental knowledge to create healthy, respectful, supportive, and challenging learning environments for young children.

STANDARD 2 – Building Family and Community Relationships
Candidates prepared in early childhood degree programs understand that successful early childhood education depends upon partnerships with children's families and communities. They know about, understand, and value the importance and complex characteristics of children's families and communities. They use this understanding to create respectful, reciprocal relationships that support and empower families, and to involve all families in their children's development and learning.

Key elements of STANDARD 2
2C)
Involving families and communities in young children's development and learning.

STANDARD 3. Observing, Documenting, and Assessing to Support Young Children and Families
Candidates prepared in early childhood degree programs understand that child observation, documentation, and other forms of assessment are central to the practice of all early childhood professionals. They know about and understand the goals, benefits and uses of assessment. They know about and use systematic observations, documentation, and other effective assessment strategies in a responsible way, in partnership with families and other professionals, to positively influence the development of every child.

Key elements of STANDARD 3
3C)
Understanding and practicing responsible assessment to promote positive outcomes for each child, including the use of assistive technology for children with disabilities

STANDARD 4. Using Developmentally Effective Approaches
Candidates prepared in early childhood degree programs understand that teaching and learning with young children is a complex enterprise, and its details vary depending on children's ages, characteristics, and the settings within which teaching and learning occur. They understand and use positive relationships and supportive interactions as the foundation for their work with young children and families. Candidates know, understand, and use a wide array of developmentally appropriate approaches, instructional strategies, and tools to connect with children and families and positively influence each child's development and learning.

Key elements of STANDARD 4
4B)
Knowing and understanding effective strategies and tools for early education, including appropriate uses of technology
4D)
Reflecting on own practice to promote positive outcomes for each child.

STANDARD 5 – Using Content Knowledge to Build Meaning Curriculum
Candidates prepared in early childhood degree programs use their knowledge of academic disciplines to design, implement, and evaluate experiences that promote positive development and learning for each and every young child. Candidates understand the importance of developmental domains and academic (or content) disciplines in early childhood curriculum. They know the essential concepts, inquiry tools, and structure of content areas, including academic subjects, and can identify resources to deepen their understanding. Candidates use their own knowledge and other resources to design, implement, and evaluate meaningful, challenging curriculum that promotes comprehensive developmental and learning outcomes for every young child.

Key elements of STANDARD 5
5A)
Understanding content knowledge and resources in academic disciplines: language and literacy; the arts – music, creative movement, dance, drama, visual arts; mathematics; science, physical activity, physical education, health and safety; and social studies.

STANDARD 6. Becoming a Professional
Candidates prepared in early childhood degree programs identify and conduct themselves as members or the early childhood profession. They know and use ethical guidelines and other professional standards related to early childhood practice. They are continuous, collaborative learners who demonstrate knowledgeable, reflective and critical perspectives on their work, making informed decisions that integrate knowledge from a variety of sources. They are informed advocates for sound educational practices and policies.

Key elements of STANDARD 6
6B)
Knowing about and upholding ethical standards and other early childhood professional guidelines
63)
Engaging in informed advocacy for young children and the early childhood profession.
V.    Academic Integrity and Student Conduct
Students and employees at Oakton Community College are required to demonstrate academic integrity and follow Oakton's Code of Academic Conduct. This code prohibits:
• cheating,
• plagiarism (turning in work not written by you, or lacking proper citation),
• falsification and fabrication (lying or distorting the truth),
• helping others to cheat,
• unauthorized changes on official documents,
• pretending to be someone else or having someone else pretend to be you,
• making or accepting bribes, special favors, or threats, and
• any other behavior that violates academic integrity.
There are serious consequences to violations of the academic integrity policy. Oakton's policies and procedures provide students a fair hearing if a complaint is made against you. If you are found to have violated the policy, the minimum penalty is failure on the assignment and, a disciplinary record will be established and kept on file in the office of the Vice President for Student Affairs for a period of 3 years.
Please review the Code of Academic Conduct and the Code of Student Conduct, both located online at
www.oakton.edu/studentlife/student-handbook.pdf
VI.   Sequence of Topics
Section I Introduction to Nutrition
Food as an issue.
-Psycho-social aspects of food
Meaning of food to people
-Eating habits
-How habits are learned
-What effects eating habits have on the individual
-How to establish good habits
Composition of food
Nutrition - Function
Source
Results of deficiencies
Digestion
Utilization of food in the body
Section II Food and Young Children
Nutritional requirements
Considerations for meal planning
Menu planning
Breakfast
Lunch
Federal guidelines
Nutritional supplement planning
Snacks
Atmosphere and expectation of food programs for children
Teacher's role
Children's role
Cook's role
Cooking with children
Nutrition education
Curriculum guide for teachers
VII.  Methods of Instruction
This course will be conducted in a lecture/discussion format.  Films, video-tapes, and guest speakers will also be utilized.  Students will be expected to take part in class presentations of assigned material.
Course may be taught as face-to-face, hybrid or online course.
VIII. Course Practices Required
Course may be taught as face-to-face, hybrid, or online course.  Students must be able to read and write at college level, and must participate in class discussions.
IX.   Instructional Materials
Note: Current textbook information for each course and section is available on Oakton's Schedule of Classes.


X.    Methods of Evaluating Student Progress
Objective examinations.
XI.   Other Course Information
Attendance is mandatory.
Plagiarism/cheating policies are covered under the Academic Dishonesty section of the current catalog.
Instructor will provide each class with further information as to policies and support systems.
If you have a documented learning, psychological, or physical disability you may be entitled to reasonable academic accommodations or services. To request accommodations or services, contact the Access and Disability Resource Center at the Des Plaines or Skokie campus. All students are expected to fulfill essential course requirements. The College will not waive any essential skill or requirement of a course or degree program.
Oakton Community College is committed to maintaining a campus environment emphasizing the dignity and worth of all members of the community, and complies with all federal and state Title IX requirements.
Resources and support for
pregnancy-related and parenting accommodations; and
victims of sexual misconduct
can be found at
www.oakton.edu/title9/
.
Resources and support for LGBTQ+ students can be found at
www.oakton.edu/lgbtq
.
Electronic video and/or audio recording is not permitted during class unless the student obtains written permission from the instructor. In cases where recordings are allowed, such content is restricted to personal use only. Any distribution of such recordings is strictly prohibited. Personal use is defined as use by an individual student for the purpose of studying or completing course assignments.
For students who have been approved for audio and/or video recording of lectures and other classroom activities as a reasonable accommodation by Oakton's Access Disabilities Resource Center (ADRC), applicable federal law requires instructors to permit those recordings. Such recordings are also limited to personal use. Any distribution of such recordings is strictly prohibited.
Violation of this policy will result in disciplinary action through the Code of Student Conduct.