When you hear the words Computer Science and IT, you probably think tech-savvy, problem-solver, and opportunity. Demand and earning potential in this field are growing as the world becomes ever more connected virtually. Oakton's Computer Science and Information Technology programs prepare you with the technical skills and with the mindset for innovation that will transform your life and the world around you. Prepare for important positions like network security and management, application development, electronic engineering, cybersecurity, and more.
What Do You Want to Be?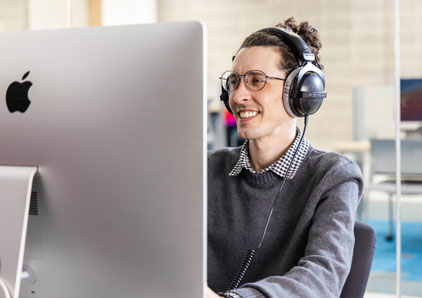 From Certificates to:
Administrative assistant
Electronics computer technician
IT security specialist
Office support specialist
Windows support technician
From A.A.S. degrees to:
Computer support specialist
IT specialist
Full stack developer
Mobile applications developer
Systems analyst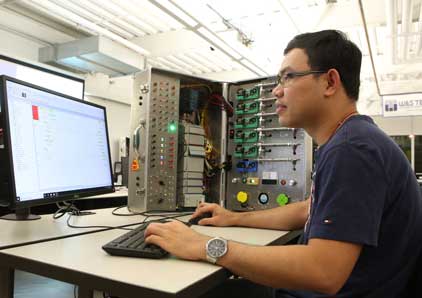 From Associate to Bachelor's and beyond:
Computer programmer 
Cyber security engineer
Network administrator 
Website developer
Video game developer
How Will You Get There?
Credentials in Computer and Information Technology are an investment that yields quick entry into the field and a dependable return with career opportunities. Your length of study will depend on how many classes you take each semester.
Can be completed within 2+ years
Designed to be finished at Oakton and prepare you directly for the workforce with industry-relevant coursework.
Can be completed within 2+ years
Designed to transfer into a 4-year Bachelor's program (A.A. or A.S. will depend on your transfer institution and major); includes General Education coursework. View Oakton's Transfer Partnerships and Guides here.
Oakton offers the pre-major:
Can be completed within 6 months - 1+ year
Gain a new skill or upskill to enhance your resume; complete it stand-alone or talk with Advising to plan how the certificate can be rolled into a larger degree. 
Computer Applications for Business
Computer Information Systems
Computer Networking and Systems and Network Security Administration
Electronics and Computer Technology

"I'm getting a strong foundation in computer science at Oakton. I have a huge opportunity to represent women in the field of technology."
Read About Parthvi's Technology Goals
Associate in Science
Talk with Admission to map your path
Where to Begin?
Every great professional starts out right where you are. The first step in your college journey (and where it takes you) is to fill out an application. Select this Area of Interest in your application, so we can best support you explore this path.