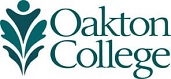 Get a head start on college while you're still in high school by pursuing Early College at Oakton. 
Gain college credit and experience. Get comfortable with college coursework while gaining credit toward your college degree. Early College courses count toward your degree at Oakton and should transfer to most four-year institutions.

Save money.Oakton's low tuition rates mean you'll be gaining college credit for less, which lowers the overall price tag of your education.

Explore.Wouldn't it be great to walk onto campus with a solid idea of what you want to study? Use your time in Early College to explore your interests and sharpen your focus.

Succeed.Students who pursue college credit while in high school are more likely to earn a college degree. There's nothing like a head start.
Oakton offers three ways for academically qualified high school students to earn college credit. You can combine the experiences to fit your goals. Visit the links below and our Early College Catalog to explore these options and see how you can get a jump start on your college career!
---
Dual Credit
In 2020, more than 3,600 high school students enrolled in Early College through the Oakton Dual Credit program, taught at a dozen high schools in our district.
Concurrent Enrollment
High school juniors and seniors who have earned a minimum cumulative grade point average of C or higher are eligible for concurrent enrollment, and can take up to one class per semester.
Learn more about concurrent enrollment.
---
For more information about Early College, contact the Early College program manager at cnijmeh@oakton.edu.