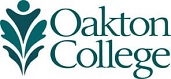 Early College students are more likely to:
graduate from high school.
enroll in college after high school.
earn college degrees.
American Institutes for Research Early College
High School Initiative Impact Study, 2013

If you're interested in beginning college while still in high school, Early College at Oakton is here to help.
---
Dual Credit
In 2020, more than 3,600 high school students enrolled in Early College through the Oakton Dual Credit program, taught at a dozen high schools in our district.
Concurrent Enrollment
High school juniors and seniors who have earned a minimum cumulative grade point average of C or higher are eligible for concurrent enrollment, and can take up to one class per semester.
Learn more about concurrent enrollment.
---
For more information about Early College, contact the Early College program manager at cnijmeh@oakton.edu.