Marketers are creative and resourceful individuals who connect consumers with solutions – what they need, want, or maybe never dreamed of. It is an area of business that blends people skills, analytics and ever-changing technology. Oakton's faculty bring a wealth of industry knowledge, teaching experience, and individualized care to support you in reaching your goals. 
There are a number of different avenues you can take in Marketing:
Professional selling
Public relations
Advertising
Customer service
Business marketing
Internet marketing
Social media marketing
Brand marketing
The Marketing Management Applied Associate of Science (A.A.S.) is ideal for someone who is exploring this field or for those who are interested in starting or growing their own business. It is intended to lead directly to a career or upskill for career advancement.
If you are interested in transferring to a 4-year school, we encourage you to consult with the
Office of Advising, Transitions and Student Success
to compare if the Marketing Management (A.A.S.) or Associates in Arts (A.A.) would be the right fit for you.
What's Next?
We are glad you are considering attending Oakton College. No matter where you are in your decision-making process, we are here to help you with your next steps. Whether you're ready to apply now, need information on paying for college or have questions and want to contact someone, we're here to help.
Enrolling at Oakton College can save you thousands of dollars and help you earn more over the course of your career. Our tuition is among the lowest in the region, and we offer many ways to bring your costs down even more.

99 percent of Oakton students graduate without debt.

To help you get there, you can apply for a scholarship, which you don't have to pay back. We award $12 million in scholarships annually. Financial Aid includes grants, loans, and other forms of financial assistance that can reduce your costs of attending college.

We offer payment options that give you control over how you pay. Pay all at once or spread your payments over the course of the semester.

Learn more about your options for paying for your education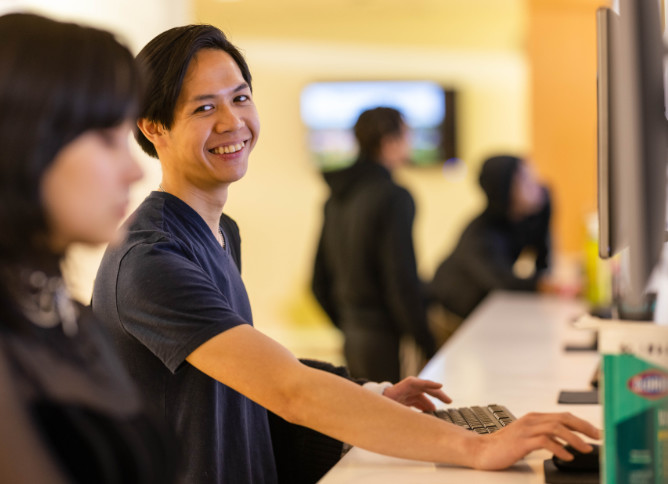 As your community college, we serve students from various backgrounds. We aim to make the application process as easy and as clear as possible for everyone.
We can help you get started on a degree or certificate.
Applying to Oakton is fast and easy
.
Your first step before you begin your studies is filling out an admission application and completing your enrollment process.
Get Started at Oakton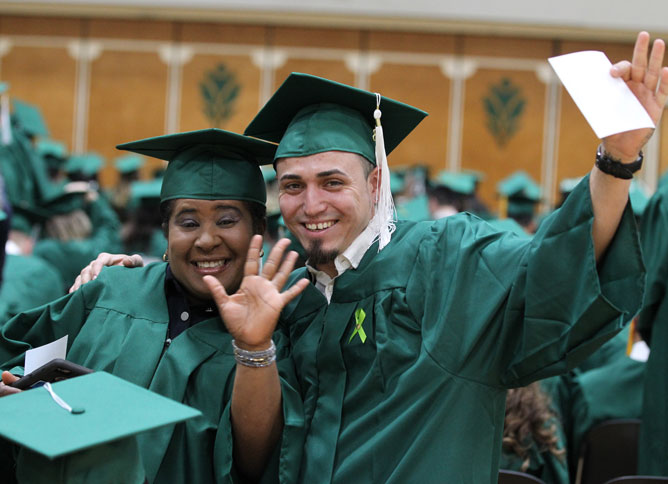 Meet Your Faculty and Experts
You will be learning from lecturers with years of real-world experience in business and marketing careers. Let Oakton's professors guide you toward a successful future. You also have the support from our panel of expert advisors when you enroll in a marketing program at Oakton.
Tracy Fulce
Chair of Business
Professor of Business
B.A. Michigan State University
M.B.A. Baker College
tfulce@oakton.edu
847.376.7803, Skokie
Office: B216, Skokie
Lisa Cherivtch
Coordinator Global Business
Professor of Business
B.S. Northern Illinois University
M.B.A. DePaul University
lcherivt@oakton.edu
847.376.7123
Office: 3604, Des Plaines
David Lewis
Associate Professor of Business
dlewis@oakton.edu
847.635.1917
Office: 3604, Des Plaines
Meet our part time faculty:
Paa Adams
Lecturer
B.B.A. Baruch College
M.B.A. Atlanta University
padams@oakton.edu
847.635.1910
Office: B206, Skokie
Thomas Byrne
Lecturer
B.A. Creighton University
M.M. Northwestern University
tbyrne@oakton.edu
847.635.1910
Office: B206, Skokie
Danielle Dickerson
Lecturer
B.A. Columbia College, Chicago
M.A. Roosevelt University
ddickers@oakton.edu
847.635.1910
Office: B206, Skokie
Leslie Dubin
Lecturer
A.B. University of Illinois Chicago
M.B.A. Northeastern Illinois University
ldubin@oakton.edu
847.635.1910
Office: B206, Skokie
Randy Felsenthal
Lecturer
B.A. University of Illinois, Urbana
M.A. Webster University
rfelsent@oakton.edu
847.635.1910
Office: B206, Skokie
Elizabeth O'Connor
Lecturer
B.A. University of Illinois at Chicago
M.B.A. University of Illinois at Chicago
eoconnor@oakton.edu
847.635.1910
Office: B206, Skokie
Carol Simantz
Lecturer
B.A. University of Illinois at Urbana-Champaign
M.B.A. St. Ambrose University
csimantz@oakton.edu
847.635.1910
Office: B206, Skokie
Graziano Berto
Owner
Carlucci Rosemont
Robyn Wall Berto
Owner
Kolon and Associates
Raymond Camosy
Camosy Construction
Robert Chakrabarty
Account Director
Taproot Foundation
Jim Coates
IUOE Local 399 ETF
Training Fund Administrator
Dr. Jerry Field
Executive VP J.B. Burling Group Ltd.
Joseph Gurreri
Founding Principal/Innov Consult
Rand Hass
President
Medusa Consulting Group
Cynthia Morgan
Shift 2 Green
Pres-CEO
Richard Paullin
Executive Director
International Trade Assoc. of Greater Chicago
Steven Schumacher
Director Corporate HR
Sears
Brian Simek
Senior Manager Fleet Repair Services
Wheels Inc.