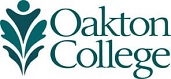 CIAA Advisory Committee
About the CIAA
The Council of Industry and Academic Advisors (CIAA) for the Center for Promoting STEM advises the project directors and helps assess the needs, expectations, and satisfaction of the constituencies Oakton serves.
CIAA members will be asked to listen to CP-STEM progress updates and challenges and provide feedback. The committee also will discuss marketing and recruiting efforts.  
Committee members are external to Oakton's NSF STEP Grant and have a mix of knowledge, skills and experience. Thomas Hamel, Ph.D., vice president for Academic Affairs, director of CP-STEM, will serve as chair and co-chair respectively.
The College will reimburse travel expenses for committee members living more than 60 miles away.

Responsibilities
Attend one three-hour meeting every spring semester
Review project progress
Provide advice on project challenges
Inform project directors about national trends in STEM
Offer ideas, suggestions and comments on project implementation
Write a letter of support for future grant proposals
Provide information about external funding
Help build a national network and recognition
Consult on issues such as certificate requirements and industry needs assessment
 
Committee Members
Oakton
Thomas Hamel, Ph.D., (Co-chair), Vice President, Academic Affairs
Trudy Bers, Ph.D., Executive Director of Institutional Research, Curriculum and Strategic Planning
Michele Brown, Director, Student Recruitment and Outreach
Michael Carr, Ph.D., Chair, Biological Sciences
John Carzoli, Ph,D., Chair, Physical Sciences
Carlee Drummer, Ph.D., Executive Director of College Advancement
Julia Hassett, Chair, Mathematics & Computer Science
Roxann Marshburn, Director of Grants and Alternative Funding
Nancy Prendergast, Ph.D., Assistant Vice President for Academic Affairs and Interim Dean, Science and Health Careers
National
Harry Ungar, Ph.D., Former NSF Program Officer, Chemistry
Jeanne Narum, Director, Project Kaleidascope (PKAL), English
Deborah Hughes Hallett, Ph. D., Professor of Mathematics, University of Arizona and adjunct professor at Public Policy at Kennedy School of Government, Harvard University
Mel George, Ph.D., Emeritus President of University of Missouri and PKAL Village Elder, Math
Charles Bomar, Ph.D., University of Wisconsin, Stout, WI, Biotech
High School Districts and Chicago Organizations
Nguyen Diep, Ph.D., Assistant Superintendent, Evanston Township High School District
Barb Dill-Varga, Ed.D., Assistant Superintendent, Maine Township High School District
Martha Eldredge Stark, Executive Director, North Suburban Educational Region for Vocational Education (NSERVE)
Carolyn Narasimhan, Ph.D., Associate Professor, Mathematics, Associate Dean, DePaul University
Anne Roloff, Ph.D., Assistant Superintendent, Niles Township High School District
Paul Sally, Assistant Superintendent - Curriculum and Instruction, New Trier High School District
Don Wink, Ph.D., Professor, Chemical Education, University of Illinois at Chicago
Industry/Business
Tony Asghari, Principle Staff Engineer, Continental Automotive Systems
Susan Farquhar, Second Vice President and Actuary, Trustmark
Dan Hogan, Professor, Northwestern University Infrastructure Technology Institute
Gregory Willard, President, Quality Control Corporation, Chicago Area Four-Year College/University
Ling Ye, Ph.D., Manager, R&D Global Collaborations, Hospira, Inc., Chemist
Meeting Minutes
March 2010
For minutes from prior years, contact Gloria Liu at glorial@oakton.edu.