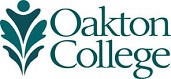 Financial Literacy with Salt™
Oakton has partnered with Salt™, a free online financial literacy tool, to help you manage your money and loans more effectively.
Salt™?  What's that?
Since the days when Roman soldiers were paid in Salt, people have had to deal with making, saving, and spending money. Now, the nonprofit American Student Assistance organization has created Salt™ to help students become more financially savvy.
Why Should I Become a Member?
Your free Salt™ membership offers many advantages – all of them only a mouse click away, and available to you even after you leave Oakton! Benefits include:
Interactive money management tools that show you how to take control of your finances.
A personal dashboard that consolidates and tracks all of your federal student loan information.
My Money 101, a self-paced resource that teaches you practical money management strategies for budgeting, credit cards, banking, and more.
Sounds great!  How can I sign up?
Just visit www.saltmoney.org and choose the "sign up" link in the upper right-hand corner. For technical support, call 855.469.2724.
For general questions about Salt™, call 847.635.1276.