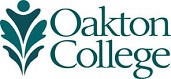 Enrollment Center
The Enrollment Center provides a one-stop location for the services most frequented by students, including admission, registration, academic advising, and financial assistance. The Center provides comprehensive information to help students with college processes, planning, and decision making to aid in their success. The dedicated staff in the Enrollment Center can help you:
Apply for admission and financial aid
Seek academic support
Utilize self-service tools
Make a tuition payment
Oakton complies with federal privacy rules for individuals enrolling in college, which requires the need to speak and work directly with the student. To learn more read the FERPA policy.
Location and Hours
Des Plaines
Room 1860, 847.635.1700
Skokie
Room A100, 847.635.1400
Hours
Monday - Thursday: 8:30 a.m. - 6 p.m.
Friday: 8:30 a.m. - 5 p.m.*
Saturday - Sunday: Closed *
Enrollment Center expands hours temporarily from January 2 - 20, 2018.
The Enrollment Center hours, Jan 2 - 20, 2018:
8:30 a.m. - 7 p.m. Monday - Thursday
8:30 a.m. - 5 p.m. Friday
Open select Saturdays on January 6, January 13, and January 20 from 9 a.m. - 12 p.m.
*Oakton is closed Friday through Sunday during the summer.