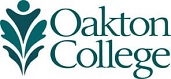 Recruitment & Outreach
The Office of Student Recruitment and Outreach is dedicated to providing information to our diverse community regarding Oakton's educational opportunities and services and assists prospective students through the enrollment process.
The Student Recruitment and Outreach team works with prospective students (traditional age and adult) who are interested in enrolling in credit classes. This includes the enrollment and financial aid process at the first point of inquiry, through the application and placement requirements, until New Student Orientation.
On campus, we host campus events and coordinate campus tours. We also represent Oakton and present information about Oakton at high schools and external events.
To schedule an appointment or tour, contact us at:
847.635.1835
admission@oakton.edu
Room 1740, Des Plaines
Room A100, Enrollment Center, Skokie
Any of the following team members will be happy to assist you!
Michele Brown, Director
847.635.1981
mbrown@oakton.edu

Rebel Campbell Barber, Specialist
847.635.1703
rcampbel@oakton.edu

Nicci Cisarik, Senior Specialist
847.635.1913
ncisarik@oakton.edu

Amy Donash, Administrative Assistant
847.635.1981
adonash@oakton.edu
Daisy Flores, Specialist
847.376.7126
dflores@oakton.edu
Karin Kushino, Assistant
847.635.1274
kkushino@oakton.edu

Emily Slaw, Assistant
847.635.1702
eslaw@oakton.edu
See detailed information about the Student Recruitment and Outreach Team, including a list of the populations, high schools, and programs we work with.

Students interested in noncredit classes should contact the Alliance for Lifelong Learning office at 847.982.9888.