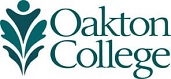 Register for Classes
You can register online for classes at Oakton. We're here to help.
If you're a new student, you need to complete your application and follow steps for placement and orientation before you can register.
If you've attended Oakton in the past three years, you can register online without reapplying.
In-person registration can be completed at the Enrollment Center on either campus with a photo ID.
Questions?
Contact the Enrollment Center: enrollmentcenter@oakton.edu.
Get answers to the most frequently asked questions on our Registration FAQ page.
Fall 2021 Courses
We're offering courses in-person and online this fall, with more than 300 late-start classes beginning in September and October.
Spring 2022 Courses
Priority registration for continuing students begins on November 15, 16 and 17, 2021.
Registration opens for everyone on November 18, 2021.
Get help planning your schedule
Meet with your academic advisor to make sure you're meeting your educational goals such as transferring to a four-year college or preparing to secure a job after graduation. Advisors can also help you decide which mode of instruction works best for you: online, in-person or hybrid. Schedule an advising appointment.
Looking for Continuing Education Courses?
You can find many non-credit course offerings, including real estate, commercial drivers' licenses, career credentialing, our emeritus program and more through Continuing Education, Training and Workforce Development.