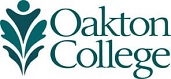 Register for Class
Once your application has been processed, you may register online at myOakton.edu or in person with a photo I.D. at the Enrollment Center. Registration typically begins several months before the start of a semester and ends on the first day of class, or until the class reaches maximum enrollment.
Upcoming Registration Dates
Summer 2017 registration begins March 22, 2017.
Fall 2017 registration begins April 5, 2017.
Spring 2018 registration begins November 15, 2017.
Enrollment Center
Des Plaines
Room 1860, 847.635.1700
Skokie
Room A100, 847.635.1400
Hours
Monday - Thursday: 8:30 a.m. - 6 p.m.
Friday: 8:30 a.m. - 5 p.m.*
Saturday - Sunday: Closed *
*Oakton is closed Friday through Sunday during the summer.

To register for noncredit classes, visit the Continuing Education page.