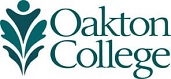 Frequently Asked Questions
Where can I get help registering for classes?
The Enrollment Center can help you register for classes. Contact us at enrollmentcenter@oakton.edu. You'll find our full contact information here.
Fall and spring semester office hours are:
Monday - Friday: 8:30 a.m. - 5 p.m.
Saturday and Sunday: Closed
*Please note that due to COVID-19, only remote services are offered and the campuses are closed; please see Return to Campus.*
During the summer semester from the last week in May through the first week of August the offices are closed on Friday, Saturday and Sunday.
Where do I register for classes?
Registration for all classes takes place in your myOakton portal.
Log on to myOakton
Select Student Profile
Select Registration
Select Register for Classes
Select Term
Enter your search criteria

In the Subject box, highlight the subject (i.e. English)
In the Course Number box, enter the course number (i.e. 101)
In the Campus box, select desired Campus Location

Select the Search button at the bottom
Select "Add" for desired course
Click Submit at the bottom right of the page
Confirm the changes by checking the Student Schedule. All classes you successfully registered for will appear in the schedule, along with other course information (meeting times, instructor name and email, book information, etc).
When can I register for classes?
If you are a new student, you will be able to register for classes in your myOakton portal after your application is processed and you complete new student orientation. Continuing students may register on the date registration opens for a particular term or during the priority registration period.
What is priority registration?
Priority registration allows select groups of students to register for classes for the upcoming semester one to three days before registration is opened to all students.
There is no cost for priority registration. Priority registration is intended to help students who are closer to completing a program of study secure required courses to graduate.
Where do I go for priority registration?
Priority registration happens the same way you usually register for courses in the myOakton student portal. See the question above for steps to register.
Who is eligible for priority registration?
Students who are eligible for priority registration will receive an email reminder of their priority registration date. You may register on your priority registration date or any time after that date.
Generally:
Students who have earned 36 or more Oakton credit hours and are in good academic standing, or students who indicated veteran on their application for admission, may register three days before open registration.
Students who have earned 18-35 Oakton credit hours and are in good academic standing register two days before open registration.
Students who have earned 1-17 Oakton credits and are in good academic standing register one day before open registration.
My class is full - is there a waitlist?
A waitlist provides students an opportunity to register in a course without having to watch for an open seat constantly. If there are enough students on the waitlist, the department may choose to open a new section. Students are placed on the waitlist in order on a first-come-first-served basis.
Oakton is piloting the waitlist process on 100 class sections in Spring 2022. All sections of ACC 153, BIO 231, MAT 131, PSY 101, and SOC 103 are participating in the pilot.
Most spring classes do not have a waitlist, so students may contact the professor to request a seat in a course that does not have available seats. In this situation, the professor may or may not allow a student to join a class that has reached capacity.
You must meet all the course requirements before getting added to the waitlist. This means you should meet all the course prerequisites, have no registration holds on your account, and meet all restrictions such as placement, prerequisites, and corequisites.
To see all waitlist requirements, and to view waitlist registration steps, log into the myOakton student portal.
What are the registration dates for the upcoming term?
You can view upcoming registration dates on our Register for Classes page.
How do I know how many credit hours I have?
This information can be found in the myOakton student portal.
Log into myOakton.
Click on Student Profile.
Click on Registration in the left menu
Click on Prepare to Register.
Select the term for which you wish to register.
You'll see your registration status, including your earned hours. This tells you how many credits you have earned so far.
I have to work or am busy and can't register on my priority registration date. Now what?
You may register any time after your priority registration date. Course registration closes when all seats have been filled or after the first day of the course. Oakton does not waitlist students for courses.
What if I am on academic progress probation or suspension?
You should meet with your academic advisor to discuss all issues related to academic probation or suspension.
How can I drop a class?
Courses can be dropped online through the myOakton student portal.
Log on to myOakton
Select Student Profile
Select Registration
Select Register for Classes
Select Term
Select the drop down menu under Action
Select Student Course Drop - or Withdraw
Click Submit
You can confirm that the course has been dropped successfully by looking at your Student Schedule; the courses you dropped will no longer be listed.
The exact refund deadline dates for your specific course(s) are listed at the bottom of your Student Schedule. Please also refer to the Tuition Refunds page for more information.
If you are unable to drop a course online, please contact the Enrollment Center at 847.635.1700 or enrollmentcenter@oakton.edu as soon as possible to ensure you receive the appropriate refund outcome.
I'm having difficulty enrolling in the math class I want to take. What can I do?
A mathematics assessment test is required for students enrolling in their first mathematics course at Oakton. If you took the assessment test, you need to register for the course you placed into. Students transferring to Oakton from another college may not need to take the test, provided they can demonstrate, by transcript or grade card, that the prerequisite for the course has been satisfied. If you feel you met the prerequisite for the course you want to take, please contact the math faculty to request clearance for enrollment.
Note: Oakton limits connections from outside the U.S. to many of its systems, including myOakton. If you plan to be out of the country for part or all of a term, you will not be able to pay your bill, check your grades, register, or perform other transactions usually accessible through myOakton. In addition, some online classes are not accessible from outside the U.S.