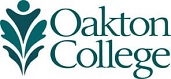 Frequently Asked Questions
Q. What are the office hours?
Fall and spring semester
Monday - Thursday, 8:30 a.m. - 6 p.m.
Friday, 8:30 a.m. - 5 p.m.
Saturday - Sunday, Closed
During the summer semester from the last week in May to the third week of August the offices are closed on Friday, Saturday and Sunday.
Q. When are final grades posted?
A. Final grades are available online five to seven working days after the end of the semester, through the myOakton portal. More information about grades and Oakton's grading policy can be found here.
Q. How can I drop a class? 
A. You can drop a class online, by mail, and in person with a picture I.D. If mailed, the postmark will determine the amount of your refund. Oakton has established deadlines to withdraw for each course. To become familiar with drop deadlines, see the refunds page [and view the concise student schedule in myOakton]. Learn more about withdrawing from classes.
Online Registration
Q: When can I register online?
A. 24 - 48 hours after your application is processed.
Q: I'm having difficulty enrolling in the math class I want to take. What can I do?
A. A mathematics assessment test is required for students enrolling in their first mathematics course at Oakton. If you took the assessment test, the course that you placed into is the course you need to register in. Students transferring to Oakton from another college may not need to take the test, provided they can demonstrate, by transcript or grade card, that the prerequisite for the course has been satisfied. If you feel you met the prerequisite for the course you want to take, please contact the math faculty to request clearance for enrollment.
Note: Oakton limits connections from outside the U.S. to many of its systems, including myOakton. If you plan to be out of the country for part or all of a term, you will not be able to pay your bill, check your grades, register, or perform other transactions usually accessible through myOakton. In addition, some online classes are not accessible from outside the U.S.