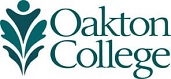 Joint Educational Agreements
Through a joint agreement, Oakton district residents may attend and pay in-district tuition at a community college outside their home district if they are pursuing an Associate in Applied Science or a certificate not offered at Oakton. Oakton is a part of the Comprehensive Agreement Regarding the Expansion of Educational Resources, CAREER.
Participating Institutions
Black Hawk College
Carl Sandburg College
City Colleges of Chicago
College of DuPage
College of Lake County
Danville Community College
Elgin Community College
Heartland Community College
Highland Community College
Illinois Central College
Illinois Eastern Community Colleges
Illinois Valley Community College
John A. Logan College
John Wood Community College
Joliet Junior College
Kankakee Community College
Kaskaskia College
Kishwaukee College
Lake Land College
Lewis and Clark Community College
Lincoln Land Community College
McHenry County College
Moraine Valley Community College
Morton College
Oakton Community College
Parkland College
Prairie State College
Rend Lake College
Richland Community College
Rock Valley College
Sauk Valley Community College
Shawnee Community College
South Suburban College
Southeastern Community College
Southwestern Illinois College
Spoon River College
Triton College
Waubonsee College
William Rainey Harper College
Oakton district residents submitting a joint agreement should follow these steps to determine eligibility:
Apply for admission to Oakton and pay the one-time application fee;
Provide a copy of the Associate in Applied Science certificate/degree requirements;
Provide an acceptance letter into the degree/certificate program, if enrolled in a limited enrollment program;
Determination that the program of instruction is not offered by Oakton Community College;
Submit the Joint Agreement form, located in the Enrollment Centers, along with proof of in-district residence at least 30 days prior to the start of the term;
Spring and Summer
Applications accepted beginning in November; Deadline: December 21,2018
Summer Only
Applications accepted beginning in March; Deadline: May 3, 2019
Fall, Spring, Summer
Applications accepted beginning in April; Deadline: July 19, 2019
Enrollment in General Education courses and electives will not be approved for joint agreement.

Residents of other community college districts who wish to attend Oakton Community College under a joint/cooperative agreement should contact the Registrar/Admission Offices at their home college.