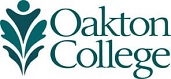 Visiting Oakton, On Campus and Virtually
Wherever you are in your college journey, we welcome you to visit Oakton. It's a great way to connect with our vibrant community and see for yourself what the Oakton experience is all about.
Schedule your own personalized visit now.
Experience Oakton's campuses in our virtual tour.

---
Latinx Student College Success Program – Oct. 28, 4 p.m. Register
Learn how Oakton Community College can help you create an educational and career pathway that taps into your unlimited potential. Whether you earn a certificate or degree, Oakton offers an academic pathway that will prepare you to reach your for life goals. Discover the unique opportunities to Latino/a/x students through our ¡ANDALE! program with Sandra Payan Cataño, Equity Coordinator.
Discover Oakton: Virtual Open House – Nov. 9, 5 p.m. Register
Are you ready to set big goals for your future? We have your back.
Attend 30-minute virtual info sessions and discover why Oakton is the place to start.
Learn about our degree and certificate programs, transfer pathways, and career opportunities.
Review the application process and enrollment steps.
Find out how to pay for college and earn scholarships.
Explore our student services like tutoring, advising and career coaching.
Engineering Pathways Virtual Information Session – Nov. 17, 4:30 p.m. Register
Attend our engineering pathways info session to learn more about the Oakton - UIUC guaranteed transfer partnership for high school seniors. Qualifying students complete their first two years of coursework at Oakton and are guaranteed admission to UIUC to finish their four-year degree in Engineering. An overview of Oakton's engineering program, other transfer partnerships, as well as scholarship and involvement opportunities will also be shared. The session will also include a Q&A so you can have all of your questions answered by the Oakton Admission team and Engineering department chair!
You've Applied, Now What? Virtual Workshops – View dates and Register
Now that you have applied for admission to Oakton, learn about the required next steps you will need to complete before you can enroll in your spring 2022 classes. Your support networks are invited too!
Black Student College Success Program – Nov. 18, 4 p.m. Register
Learn about Oakton Community College and how we promote scholarship, foster leadership, and cultivate community. The Black College Student Success Program aims to support your educational journey to earn a certificate or degree while emphasizing the Black experience. Hear from a current Oakton student who will share their educational journey with you. Engage with Danielle Terry, Equity Coordinator for Black Student Success in the Office of Student Life and Campus Inclusion and learn about the campus resources to support your success.
General Information Session – View the Session Recording
Discover Oakton Virtual Open House – View the Session Recording
Black Student College Success Program – View the Session Recording
Diversability – View the Session Recording
Engineering Pathways Info Session – View the Session Recording
Latinx Student College Success Program – View the Session Recording
---
Contact Us
Questions? Contact the Office of Admission. We look forward to hearing from you!
847.635.1835 | admission@oakton.edu