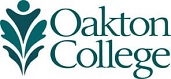 Visit Us
Discover all that Oakton has to offer.
Visit Oakton and discover why it's the ideal place to start or continue your college education. Talk with admission and financial aid representatives and current students. Tour the campus and learn about Oakton's academic and career programs, services and student clubs. Ask questions and determine if Oakton is a good fit for you.
Spring Campus Visit Dates
Wednesday, Feb. 6
Adult Information Session (for prospective students 21 years and older)
6 - 7:30 p.m.
Room A152, Skokie
Reply Online
Wednesday, Feb. 13
6 - 7:30 p.m.
Student Center, Des Plaines
Reply Online

To schedule an individual visit, contact the Office of Student Recruitment and Outreach at 847.635.1835 or complete the Campus Visit Request form.
*The college is closed Friday, Saturday, and Sunday during the summer.