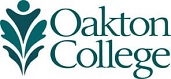 2021 - 22 Distinguished Alumni Awards
The Oakton Distinguished Alumni Awards recognize former Oakton students who have excelled professionally and provided inspirational service to the community.
The Office of Alumni Relations is currently seeking nominations for the 2021-22 Distinguished Alumni Awards. Recipients will be honored at a Spring 2022 ceremony on campus -- date and time TBD.
Nomination Deadline: Tuesday, November 30, 2021
Nomination Form
Nominees must have earned an Oakton degree or certificate, or completed a minimum of 24 credit hours at the College.
Questions? Contact Kristin at kkeramidas@oakton.edu or 847.635.1813.