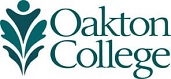 2020 Distinguished Alumni Awards
The Oakton Distinguished Alumni Awards recognize former Oakton students who have excelled professionally and provided inspirational service to the community.

Nomination Deadline
Nominations are now open and will be received through Saturday, Aug. 15, 2020.

Nomination Eligibility
The nominee must have earned an Oakton degree or certificate, or completed a minimum of 24 credit hours.
The nominee must have achieved success within their chosen professional field, as well as made a positive impact in their community through leadership, public service, philanthropy, or volunteerism.

The nominee must agree, if selected as an award recipient, to be present to accept the award at the Distinguished Alumni Awards celebration, to take place at Oakton's Skokie campus on Thursday, Nov. 19, 6 p.m.

The nominee must be willing to return to campus at once within the year (in addition to accepting the award) to be a guest speaker at an alumni event and/or participate in a student engagement activity.

Nomination Requirements
Nominations must include a current résumé. Supplementary materials that address the nominee's accomplishments (e.g., news articles, brochures, photos) may be submitted.

Nominees may self-nominate or be nominated by someone else. If self-nominating, at least one current letter of recommendation must be submitted.