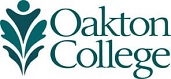 2019 Distinguished Alumni Honorees
The Oakton Distinguished Alumni Awards recognize former Oakton students who have excelled professionally and provided inspirational service to the community. Congratulations to the 2019 Honorees!
Theresa Bashiri-Remetio '09, Morton Grove, IL
Bashiri-Remetio is a senior financial analyst at U.S. Cellular. An immigrant from the Philippines, she was working two minimum wage jobs when she began at Oakton. Here she served as the PTK president and was named to the USA Today All-Illinois Academic Team among many other awards. She transferred to Elmhurst College and earned a bachelor's degree. She returned to Oakton in pursuit of an accounting certificate and became the student trustee. Her work on the board won the ICCTA GiGi Campbell Student Trustee Excellence Award. Bashiri-Remetio has since completed two masters degrees and serves as the co-chair of Oakton's Alumni Council.
Cathy Bromberg '84, Mundelein, IL
Bromberg recently retired from IBM after more than two decades of progressive leadership. She applies her business skills and insights as a volunteer coach and mentor at Mundelein High School's Business Incubator where she offers an authentic entrepreneurial experience. She is also a volunteer in the Lake County States Attorney's Office's Youth Offender Mediation program working with first-time teenage offenders in restorative justice. After earning an associate degree at Oakton, Bromberg transferred to Illinois State University to earn a bachelor of science degree. She also holds a master's certificate from George Washington University and a paralegal certificate from the College of Lake County.
Maryam Coskun, '09-'11, Tempe, AZ
A pioneer in working with big data to help crime fighters understand trends in criminal behavior and apply resources accordingly, Coskun received the Tempe Police "Professional of the Year" award and a "Meritorious Service" award. Her peer-reviewed research, including "Contagion in Mass Killings and School Shootings" has garnered international attention being featured on television, Through the Wormhole with Morgan Freeman and referenced in news reports by NPR, the BBC, the Washington Post, and many others. From Oakton, Coskun transferred to Northeastern Illinois University where she earned a bachelor of arts. Later at Arizona State University, she earned a master of science in applied mathematics for the Life and Social Sciences.
George Lungu, '90, Des Plaines, IL
Oakton professor of political science and former co-coordinator of the Honors Program, Lungu helps students "start here and go anywhere." Growing up in Romania, Lungu emigrated to the U.S. in his twenties. He enrolled at Oakton where he earned an associate of arts degree and then transferred to the University of Chicago where he earned an bachelor of arts with honors and then an master of arts degree with honors in international relations. He went on to earn a Garner Fellowship at the University of Illinois at Urbana Champaign and spent two years in their doctoral program. He speaks four languages and is a winner of the Ray Hartstein Excellence in Teaching Award for full-time faculty.
Jhay Spottswood '10, Columbus, OH
An attorney focusing on energy and environmental law, Spottswood also serves as the Chair of the Law Students Committee of the Columbus Bar Association and on the Board of CHLOE, Inc., a nonprofit that assists teen mothers in becoming self-sufficient. She earned a J.D. at The Ohio State University Moritz College of Law, where she was a Michael E. Moritz Scholar, and a managing editor of The Ohio State Journal on Dispute Resolution. She also is the recipient of the Krivoshey Trial Award for Excellence in Trial Advocacy. PTK president at Oakton, she transferred to the University of Illinois at Chicago where she earned a bachelor of arts cum laude.