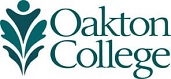 Groundhog Day
February 3, 2014


Graziano Berto (center) hosts Erin and David at Carlucci's Restaurant in Rosemont.
Alek Jablonski (right) and Lane Kareska host Lisa at Mazik Global in Park Ridge.
John Selzer (2nd from left) and his team host Patrick (left) at Capital Point Financial Group in Glenview.
Samantha Sindles hosts Elliott at Dudley and Lake Law Firm in Libertyville.