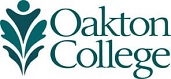 Alumni Events
The Office of Alumni Relations plans events throughout the year of special interest to alumni, students, and the Oakton community. We also partner with other departments and programs on campus to engage alumni in the activities of the College community.
Beginning June 25, 2019, Oakton launched a year-long celebration of its 50th anniversary – and we can't celebrate this special milestone without our alumni! Save the following dates, and check back soon for more details and dates.
2019 Distinguished Alumni Awards — Celebrating Five Decades of Excellence
Thursday, November 14, 2019, 6 p.m.
Oakton Community College, Skokie campus
Learn more about the alumni awards and submit a nomination.

For more information on Oakton's 50th Anniversary and the schedule of activities, check out oakton.edu/50!