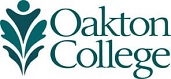 Alumni Events
The Office of Alumni Relations plans events throughout the year of special interest to alumni, students, and the Oakton community. We also partner with other departments and programs on campus to engage alumni in the activities of the College community.
Upcoming activities and events include:
Supplies for Student Success – join the Alumni Council in donating supplies to help equip middle school children in Oakton's district to return to school this fall. Shop through Amazon from the convenience of your own home and have your purchase drop shipped to Oakton Community College. Alternatively, if you don't have time to shop, donations are being accepted by the Oakton Educational Foundation online at www.oakton.edu/giving by referencing School Supplies for Success.
Alumni Trivia Night – a great evening of food, fun, and trivia! Given the challenging circumstances of 2020, our July event is postponed. Stay tuned for rescheduling in the spring.
2020 Distinguished Alumni Awards – Thursday, November 19, 2020, 6 p.m.
Learn more about the alumni awards and submit a nomination.