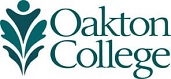 jOURney Passport Program
Earn jOURney stamps for experiences.
Throughout your travels to each event, keep an eye out for the jOURney table or staff representative. Have your jOURney Passport Planner stamped. Earn five stamps - get a fun T-shirt! Earn 10 stamps by the end of the fall term and you'll be entered into a raffle to win an Applie iPad Mini or other great prizes!


Stay up-to-date on events.
Like the Oakton jOURney page on Facebook.
Send your name and e-mail to journey@oakton.edu to receive e-mail from jOURney staff.
Follow us on Twitter @OaktonjOURney
jOURney Steps