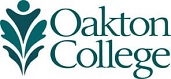 Frequently Asked Questions
What does a contact tracer do?
Contact tracers help to ensure the safe, sustainable and effective quarantine of contacts to prevent additional transmission by tracing and monitoring the contacts of infected people and notifying them of their exposure.
Is it safe?
Yes, COVID-19 contact tracers work from the comfort and safety of their home.
How many hours should I expect to spend in this training program?
The program has been designed to allow students to navigate at their own pace with all students completing in no more than a month. The total program can be completed within approximately 25 hours. Expect to spend a little over six hours a week on average if looking to complete within four weeks. 
What time of day do I need to be online for instruction?
This course can be done on your own schedule. It allows students to access information (e.g., pre-recorded videos, reading materials, etc) and demonstrate what they've learned on their own time. This structure allows for flexibility to balance other needs and school in a way that works for your schedule.
How is this course structured?
Students will navigate through specific modules that focus on a main topic which will be broken down into lessons or sub-modules. Students then learn from pre-recorded video lectures, discussion boards, quizzes, exams, case studies, and more for each lesson. Module quizzes and a final exam are also required.
Will I receive a grade?
This is a noncredit program, so students will receive a pass or fail grade. To pass the course, students will need to achieve 70% or higher on all assignments, quizzes and exams. Your percentage will be calculated from the number of points earned out of the total points available. Points are earned via quizzes, exams, and other participation-based assignments.
What are the technology requirements to participate in this program?
You will need access to a computer or smartphone with an Internet connection. Access to a printer is preferred (but not required). While the course is available via smartphone, it is advisable that students use a computer for a better learning experience. It is also important to note that most contact tracing jobs require a PC with Windows 10 and antivirus protection and Windows Firewall or a Mac with Apple OS X 10.13 and antivirus protection. Access to a personal mobile device is also required. A headset is preferred.
Am I guaranteed a job after this program?
While we cannot guarantee a job, it is important to note the high demand for contact tracers. Preliminary reports suggest that more than 100,000 contact tracers are needed nationwide in the very immediate future to help prevent further spread of COVID-19. In addition, our curriculum is aligned to specific training guidelines per the Center for Disease Control (CDC), which is a benefit to students who complete training through our program.
What if I want to continue my educational career at Oakton after completing this program?
We welcome you to continue at Oakton after program completion. We offer many flexible opportunities to earn a degree or certificate at a time that is convenient for you. There will also be chances to receive credit for prior learning in which the completion of Public Health Contact Tracer Paraprofessional Certificate would count toward credit hours needed for a credit certificate.
---
Due to the high level of interest from across the state, all current sections are now full. (Additional sections will be added on a rolling basis per demand. Available dates are noted when you register on Eventbrite.)
Fee: FREE
This program is offered at no charge due to the generous support of the Oakton Educational Foundation and other charitable partners. (Students who have already enrolled in this program will contacted.)
---
Next Steps to Register
Visit Oakton's digital literacy assessment page to complete the Basic Computer, Internet Basics, Microsoft Excel, and Using Email assessments. A report will be sent to the College upon completion.

For more information, email continuingeducation@oakton.edu.