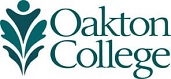 Search for Classes
View PDF version (printable) of Search for Classes
After selecting Community Education, Continuing Education for Health Professionals, Emeritus and available ESL courses from the catalog, a new window similar to the one below will pop up:
The easiest way to search for classes is by using the search tool bar located near the top of the window:
If you are looking for a complete listing of all available classes you can just press the search icon (if you choose to do this, you'll want to skip ahead to find out more about the results screen):
You have a few other choices if you'd like to narrow down your search:
   • Selecting a term allows you to look for a class for a particular time of year - summer, fall or spring (you can only look at terms that you can register for):
   • You can also put in words (keywords) after the "for" to help you search for specific classes - like Garden or Cook.
The course code or CRN can also be used to search (either of these methods generally produces the most accurate results):
   • You can combine the two types of searches; for example, you can look for a class in the summer about gardening (if summer classes are available).
Once you have selected a term and/or put in keywords, you would press the search icon to see your results:
After pressing the search icon, you'll see a new screen with your search results; on the left will be a list of classes open for registration, on the right will be your schedule builder:
You can add a class to your schedule by dragging it over from the left side of the screen to the right; you can also "hover" with your mouse over the class, at which point two small icons will appear; use the "+" icon to add the class to your schedule:
The other small icon, which looks like a smaller version of the search icon, allows you to view more class information; clicking on it will bring up a new smaller window with class information. You can also add a class to your schedule from this window by using the "Add" button.
   • If you are not happy with your selections, you can click the Start Over button on the left side of the Schedule Builder window and all courses will be removed from the schedule.
   • You can delete a single course by clicking the "x" icon on a course box when it is inside your Schedule Builder window.
   • Once you are satisfied with your schedule, you can click the Register button on the right side of the Schedule Builder window. If you have registered for classes online before, you can use the same login information; if not, you will be prompted to create a new account. Need to look up your ID? Use the ID Lookup form.