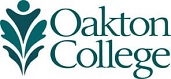 Get a Library Card/Owl ID
Apply In Person
To apply in person, please bring a photo ID to the front desk at either campus.
To apply online for a physical and/or digital library card/Owl ID, please fill out and submit our Library Card Request Form. Students must be registered for classes in a current or future semester to apply. Employees may also apply.
If you apply online, we will send you a digital copy of your library card within 2 business days via email. You can then choose to either pick up your physical card or have it mailed to you (it will take up to 2 weeks for the physical card to be mailed to you off campus).
EMT, Medical Assistant, Nursing, Phlebotomy, or PTA cards applied for online will be sent to the teacher to distribute in class.
What Can I Do With My Card?
Borrow books, DVDs, tablets, hotspots, etc. from either campus library
Borrow items from over 80 different colleges and universities throughout the state
Borrow books from anywhere in the United States
Borrow equipment from media services
Use it as a student ID
Use it in the Learning Center to check-in for tutoring (not required during COVID-19).
Use it as at the Testing Center (in addition to a photo ID), Learning Center, and Fitness Center
Use it as a student ID to get discounts anywhere that offers "student" prices with no age limit (movie theaters, museums, Ravinia, etc.)