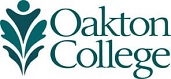 Get a Library Card
Digital Library Card
To apply for a digital library card, please fill out and submit our Library Card Request Form. We will send you a digital copy of your library card within 4 business days to your Oakton email address. Please show your digital card at the library to get a printed version of the card once we re-open.
What Can I Do With My Card?
Borrow books, dvds, kits, and textbook reserves from either campus library.
Borrow items from over 80 different colleges and universities throughout the state.
Borrow books from anywhere in the United States.
Borrow equipment from media services.
Use it as a student ID.
Use it as at the Testing Center (in addition to a photo ID), Learning Center, and Fitness Center.
Use it as a student ID to get discounts anywhere that offers "student" prices with no age limit (movie theaters, museums, Ravinia, etc.).
How To Borrow a Book
Take the book and your library card to the Des Plaines or Ray Hartstein-Skokie Campus Library Circulation Desk. Staff will check out the book.
How To Create a Library Account
Click "Create New Account," fill out the form, and click "Submit."
How To Renew Your Books
Enter your library Username and Password on the Login screen in the library catalog and then click "Login."
Click "Checked Out Items" located in the list of options on the right side of the screen.
Click the box(es) to the right of each item you want to renew.
When all the books you wish to renew are selected, click "Renew Selected Items" button at the bottom of the page.