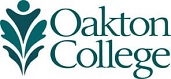 Des Plaines
Plan now for an amazing summer. Attend a free information session in September to learn more about study abroad opportunities..
des plaines, skokie
Join us as we celebrate the Hispanic and Latino heritage and culture from mid-September through mid-October.
Des Plaines
Students interested in pursuing a career as a medical assistant are invited to attend a free information session.
Des Plaines
Combining farce, burlesque, satire, and elements of the comic strip—the play depicts a typical family as it narrowly escapes one end-of-the-world disaster after another.
Skokie
Join us for a special art sale and great food and drinks. Proceeds support the Educational Foundation Annual Fund.
Des Plaines
Discover all that Oakton has to offer at the Fall Open House and Major & Career Fair. Refreshments will be served.
des plaines, skokie
Qualifying students complete their first two years of coursework at Oakton — and are guaranteed admission to UIUC to complete their four-year degree.
Des Plaines
Join the Oakton Jazz Band as the Performing Arts Center lobby becomes a cool jazz lounge.