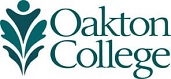 Oakton Owls Two Wins Away from Returning to NJCAA Division III World Series
The Oakton Community College baseball team (34-19) is just two wins away from returning to the National Junior College Athletic Association (NJCAA) Division III World Series to defend its national championship after closing out the NJCAA Region IV Championship against Waubonsee Community College Sunday, May 12.
At the best-of-three championship that started May 10, at host Rock Valley College, the Owls got off to a strong start, defeating the Chiefs 10-2. Needing just one more win on Sunday, Oakton came up just short in the opening game of the day. The Owls rallied from a 6-0 deficit, scoring three runs in the bottom of the ninth inning in a 6-5 game two loss. Oakton delivered a 10-7 victory in the decisive game three.
Oakton starter Luis Savigne (Miami, Brito Miami Private School) pitched six innings, striking out five batters to improve to 8-1 on the season.
"This is the first time we've won back-to-back regional championships, and that's quite an accomplishment," Oakton head coach Bill Fratto says. "The tournament was a hard-fought battle. Without Luis having good command, we don't advance."
The Owls next host the District B championship (a best-of-three format) against the Delta College Pioneers (28-24-1) May 18-19. Game times for Saturday are noon and 3 p.m. and, if necessary, noon Sunday.
Fratto now in his 13th season at the helm of the Owls, knows his team is playing in rarify air. Last season, Oakton won its first national championship by dethroning Tyler Junior College by winning 14-11 in extra innings of the clinching game in the World Series.
"We're peaking at the right time," Fratto says. "However, it's been a tough season. Being the national champion, everyone was gunning for us as the top dog each and every game."
Savigne will start the game opener on Saturday, with the rest of the starting pitching to be determined later.
"Delta plays a lot of small ball and will be looking for us to make mistakes defensively," Fratto says of the opponent from University Center, Michigan. "We're looking forward to playing at home. Hopefully we'll continue to be red hot and run the table for us to defend the nest."
The Division III World Series is scheduled May 25-30, at Pioneer Park in Greeneville, Tennessee.