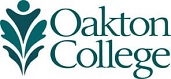 Oakton Student Receives Award of Excellence at Illinois Skyway Art Exhibition
(May 2, 2019) Oakton Community College art student Joe Isip (Des Plaines, Niles North High School) was recently honored with an award of excellence for his work at the 2019 Illinois Skyway Collegiate Conference Juried Art Exhibition at Moraine Valley Community College's Robert F. DeCaprio Art Gallery.
Isip's "Consumption" exhibit included a display of digital photography.
In addition, Oakton art student Dorothy Generes of Northbrook received an award of merit for her ceramic stoneware display, "Syria."
"There were thousands of entries from all eight schools, and Joe's piece was judged to be one of the most exceptional submissions," Oakton Chair of Art and Design Lou Pierozzi says. "Only a select few make it to the regional art competition, and it's an honor to have two of our Oakton students recognized for their passion of art."
The eight Illinois Skyway Collegiate Conference institutions participating in the exhibition included Oakton, Moraine Valley, College of Lake County, Elgin Community College, McHenry County College, Morton College, Prairie State College and Waubonsee Community College. More than 40 pieces were displayed, showcasing a wide variety of media, including paintings, prints, photographs, ceramics and digital art.
Adds Moraine Valley Assistant Dean of Liberal Arts/Director of Academic Arts Lisa Kelsay, "This year's Illinois Skyway Collegiate Conference Juried Art Exhibition was fantastic. Jurors had a tough job time deciding who would be award recipients."