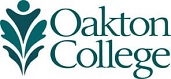 Glenview's Jidapa Thia Finds Her Path in Engineering
(May 21, 2019) After graduating from Glenbrook South High School in 2017, Jidapa Thia had her pick of eight top colleges, including engineering powerhouses University of Illinois Urbana-Champaign and Purdue University. She chose nearby Oakton Community College because of its small class sizes, transferability and affordability and will earn her associate degree in May 2019.
"I liked the small class sizes, and the fact that I earned a full merit scholarship made the college even more affordable," says Thia, who received a scholarship from Oakton's Honors Program.
The pathway to the Grainger College of Engineering at University of Illinois offers qualifying students who complete the program requirements guaranteed admission to UIUC to complete a four-year engineering degree, saving more than $30,000 in tuition over two years while providing them access to advisors from both Oakton and University of Illinois, giving them more personalized attention.
"I found out about the Engineering Pathways program about two years ago during my senior year in high school," Thia explains. "It sounded pretty appealing, and it's a good deal because you can save a pretty good chunk of money. You pay Oakton tuition, but at the end of the two years, you get admission to the U. of I. so you get access to a top ranked engineering school for a fraction of the price."
The experience at Oakton opened Thia's eyes to new possibilities, as she found a new passion for mechanical engineering.
"I chose agricultural engineering because I really love crops and horticulture and crop science," she says of her original area of interest. "Actually, it turns out that I'm not doing agricultural engineering anymore, so I guess it's a good thing I did the pathways program because I was able to find out more about what I liked without having to pay Urbana-Champaign tuition to transfer to mechanical engineering in the end."
At Oakton, Thia has earned a 3.8 grade-point-average. She's had the opportunity to work as a student employee in the biology lab, and the well-rounded student was also involved in a "get out the vote" effort that included a public presentation in fall 2018. She says the personalized attention she got at Oakton made a big difference.
"My favorite thing about the pathways program has to be, aside from the cost, that the classes are really small. Generally in a big college, you'll end up in a class of 200 to 300 or more for your gen-eds. Instead, for your hard classes like statics or dynamics, I was able to take them in a small class with 20 people or less," she explains. "That's really helpful, because it means that if you're struggling with class, if you need a recommendation or even if you want to drop by and say 'hi' to your teacher, the teacher will know who you are, and you can get the help you need. Especially for the baseline courses where a strong foundation is needed, that's a really important thing to have."
As her Oakton academic career winds down, Thia reflects on her time at the college: "I really loved how going to Oakton first made the college transition easier; it helped me learn to get used to college classes, and now when I transfer, I'll have friends both at Oakton and at the new university, so more connections.
"I would definitely do my experience at Oakton and the pathways program again because I had such a great time and it made the transition that much easier."